Holy boob sweat! A gorgeous but very humid walk just after a brief rain storm this morning and before the next, apparently bigger storm this afternoon.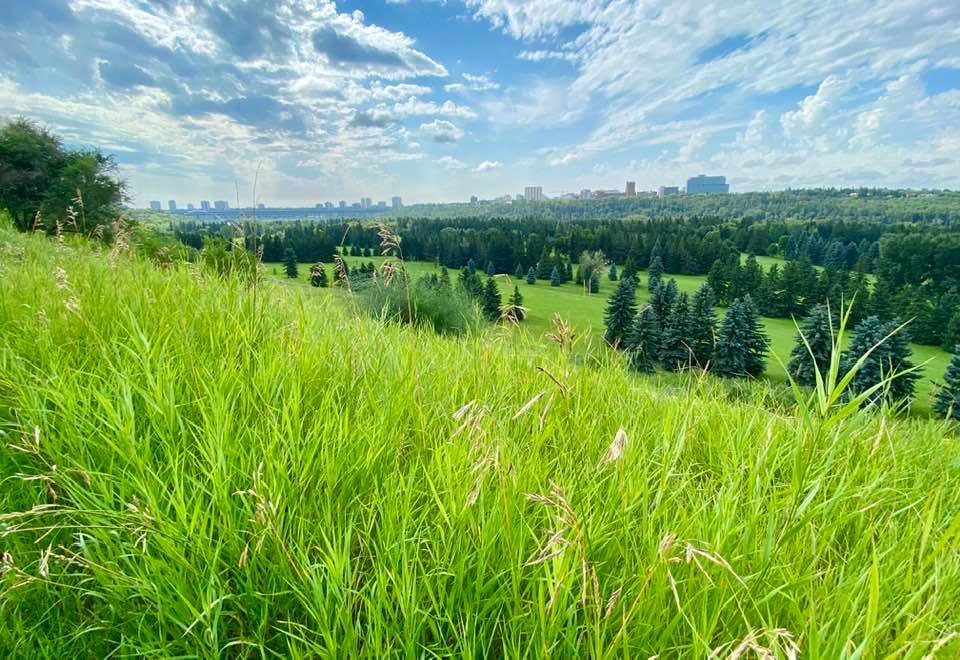 Still can't bring myself to leave as early as Tom (5:30 am). Just after 11 am, the temperature was about 22C but with the mugginess it seemed warmer, with the exception of an occasional 'delicious' breeze, to quote Marilyn Monroe.
Spotted several spotted Ladybug pupae (apparently) on the creeping bellflowers, which are (apparently) and invasive (but very pretty) wildflower species.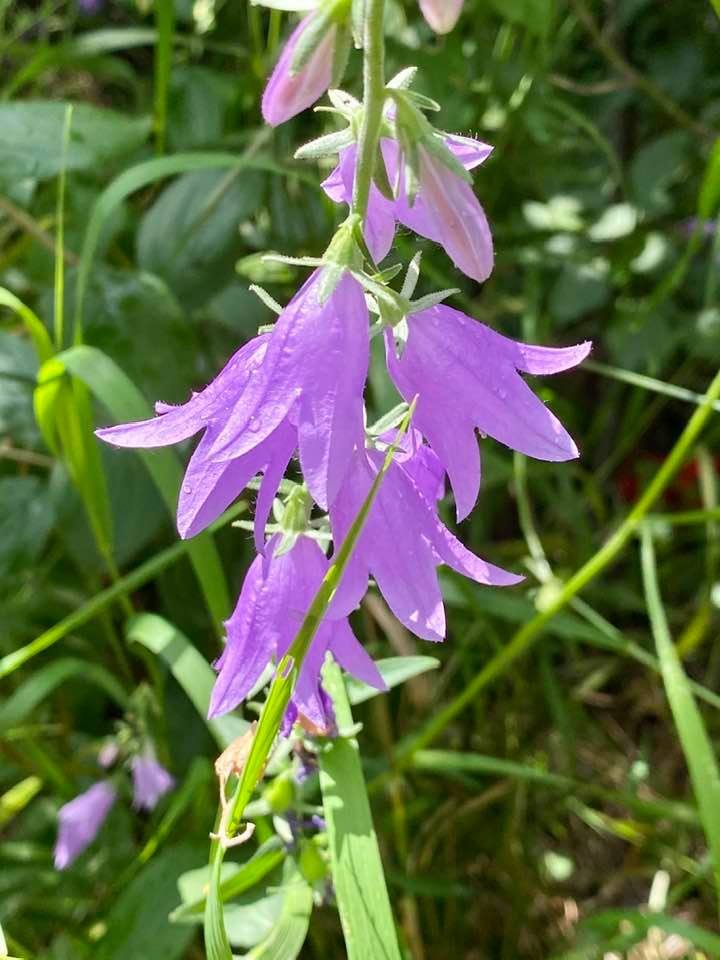 Overall just under two hours, 12,200 steps. Down the Victoria Park Road to River Road and then (eventually) up the super humid hill in MacKinnon Ravine. I walked over to 107 Ave so that I could take a longer, shadier route to the grocery store (City Market in Oliver Square), where once again I was disappointed by their produce.
In spite of the humidity, I'm glad that the heat wave has broken, at least for today.