The heat has broken, or is that the morning has broken? In either case, we've had some cooler weather as of Friday (today is Sunday) so thank god for that. This time of year, cool weather is double-edged because it can mean the approach of autumn, but right now it's likely a short break. I see the heat returns next week.
Tom is no longer getting up at the crack of dawn to go for a walk to beat the heat, so we agreed to leave at 8:30 this morning. Much more civilized. It was only 13C, but the sky was cloudless, and the sun, while not hot, was very present. So was the wind. Holy schnarkies, the wind!
The walk was magnificent. We started from Oliver and ended up in Mill Creek Ravine via Skunk Hollow. It's been awhile. A long while. I've said this a thousand times before, but Mill Creek is so resonant. Something cool happened every step of the way at some point during my 25 year + journey as a river valley and ravine walker, especially in my almost daily commutes along this very route. Like the frog bog, and of course, we stopped to pay our respects to Godzilla.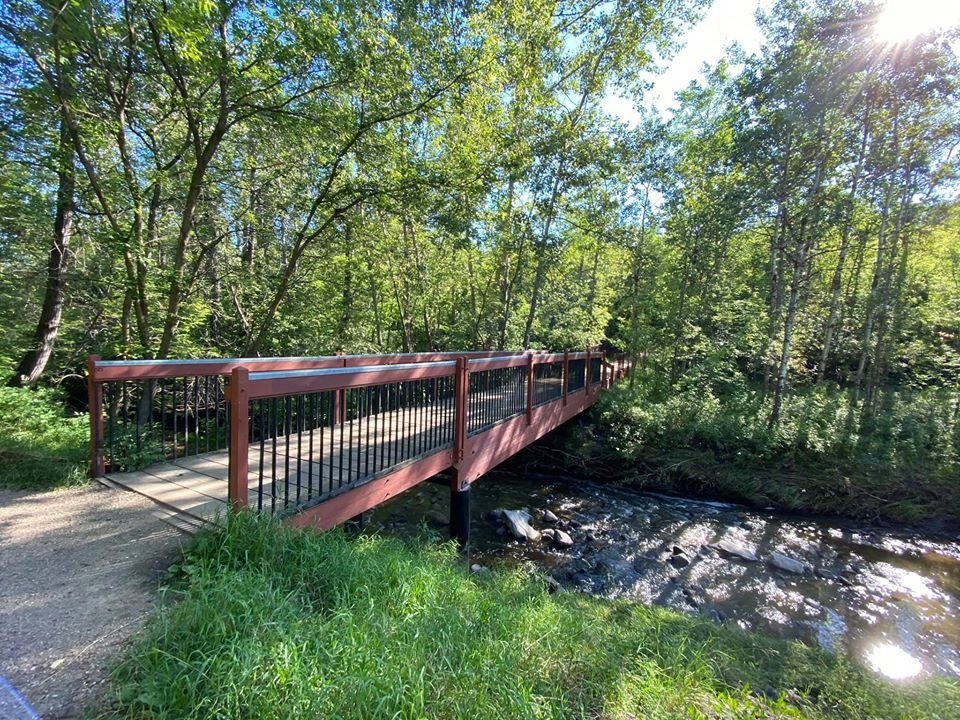 Once we got past the northern tip of the ravine, I wasn't sure where to go. The Muttart area is very much under construction because of the LRT, although it looks like there is a new bridge across Connor's Hill. I chose not to go that way and instead we walked on the paved trail and then across to the Old Timer's Cabin. The trail behind there is blocked for (I hope) repairs, and so we walked down the back alley, eventually rejoining the trail and then making our way to the Low Level Bridge and across to Rossdale.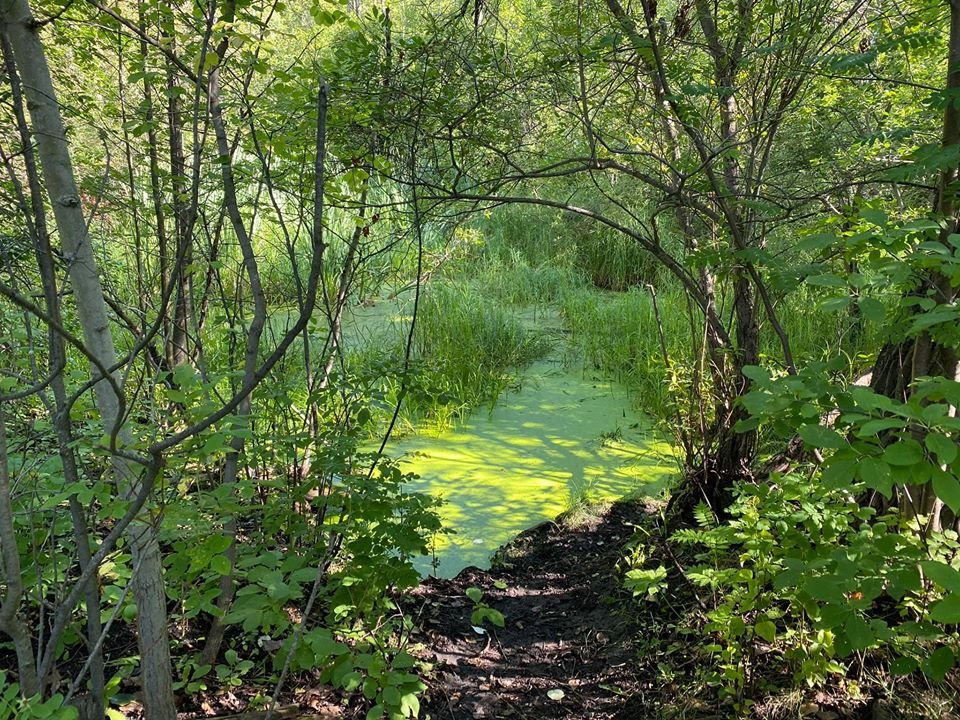 While on the bridge, I had a good look at the new LRT bridge at Louise McKinney. It almost spans the entire river now. Missing in action? The River Queen, which I understand is docked somewhere for repairs.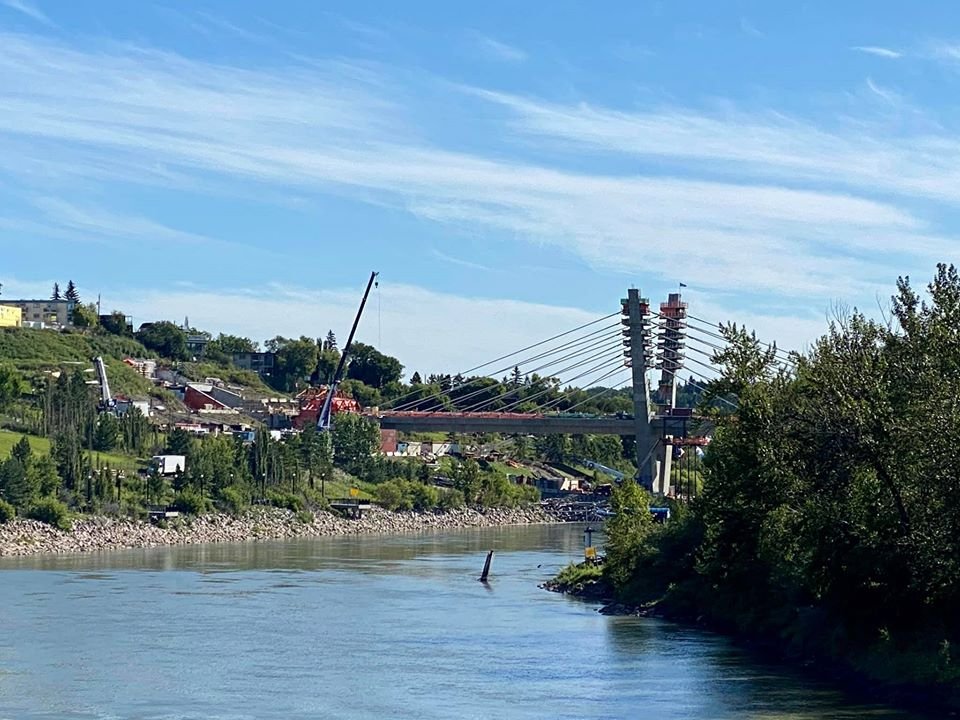 We were gone for almost three hours (19,202 steps), Tom even longer since he left from his place. This is my limit, I think. Although I didn't get a lot of sleep last night, I didn't feel gassed although my feet were sore. Time to get some new running shoes. I am amazed at Tom's stamina.
It was a very enjoyable walk and very doable from my place, if I have the time. I can also drive over to Mill Creek, of course. I used to do that all the time, and then Tom and I would end it with a stop at Route 99 for some tuna melts and fantastic fries. It's open, but we're a little leery about sit-in service at restaurants. Stupid Covid.
At 13C this morning, it was a refreshing reprieve from the heat, but now, a few hours later, it's still very windy, very sunny and about 21C. Except for the wind, a perfect day!