[Addendum: I've uploaded better photos from a June 29 walk.]

Very often, after my work day is over, I walk over to Glenora to 'pick up' Tom and then we walk back to my place. It's a relatively short walk, about 25 minutes, but I can make it longer by walking via Mackinnon Ravine, or finding different ways to get to where I'm going.
Today, I wandered around the old provincial museum grounds, which I haven't been to in many years, and I'm not sure I ever walked around the perimeter, at least not unless I had aged relatives with me.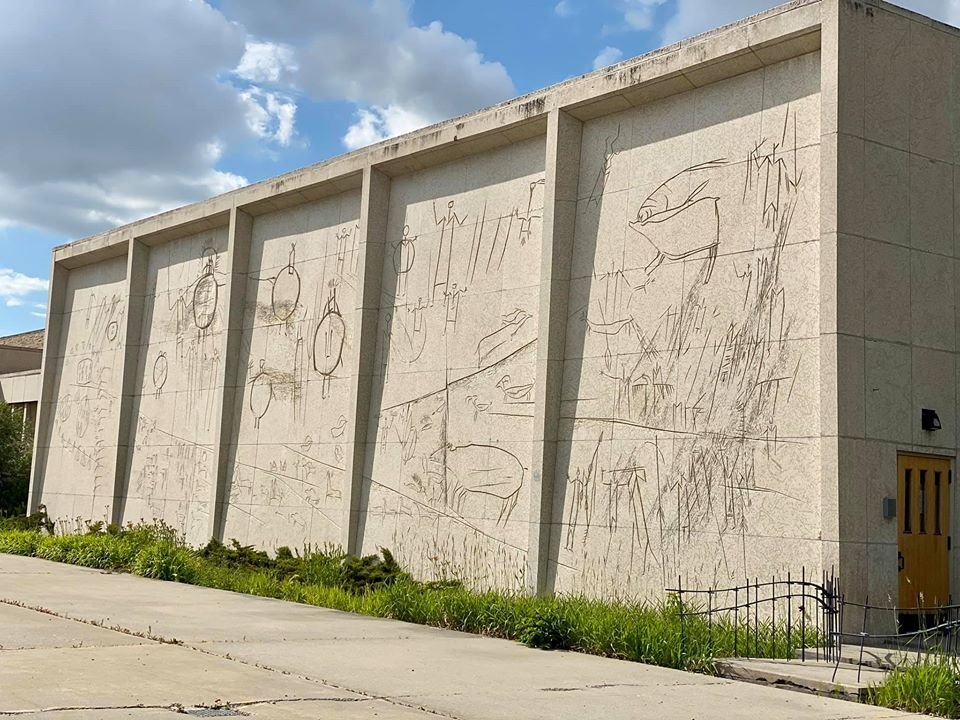 It's such a beautiful piece of land, right above the river valley. I really like the new museum downtown but this location is unbeatable, and full of childhood memories. It's possible the old museum will be torn down, and the grounds will no longer be accessible to the public. Who knows?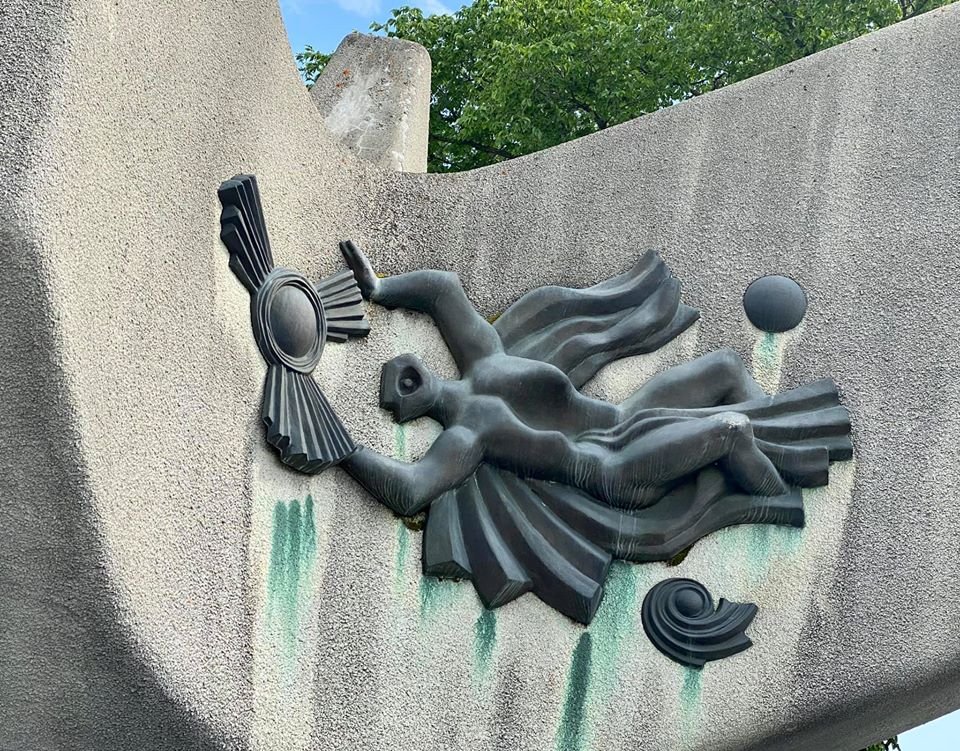 Walk while you can, and if you have a moment, sign the petition to save this beautiful piece of Edmonton's history.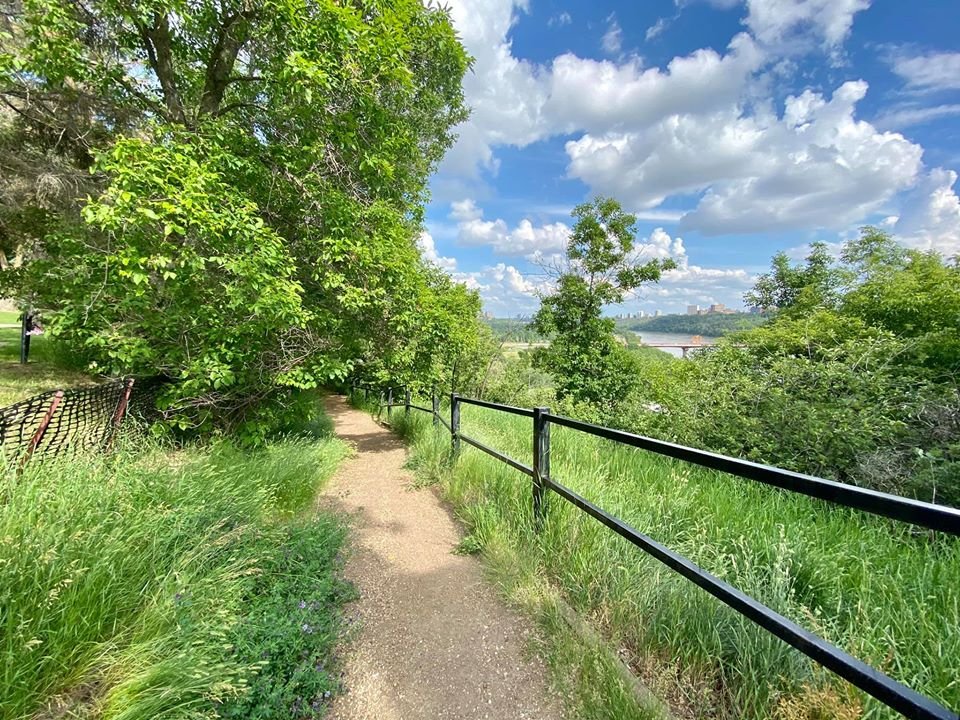 From the petition site, a little more about the museum (by June Acorn):
Built in 1965, the Alberta Provincial Museum Building on 102 Avenue and 129th Street in Edmonton stands as a true gem of modernist yet historic Alberta architecture. This beautiful structure is adorned by fossil-rich Tyndall Limestone from the Red River Formation, extensive marble interiors and exquisite brass fittings. The South face of the build has reproductions of the First Nations hieroglyphs of Writing-On-Stone Provincial park carved into the walls. The building is a cherished place for generations of Albertans and the site of many wonderful memories of learning and discovery. The grounds of the building are already a beautiful green space and the new building stands in elegant relation to the also historic Government House.