Gorgeous late afternoon walk with Tom through Whitemud Ravine North from Rainbow Valley Road to the river. We left at 3:30 to beat the heat and for the most part, it was not too bad (in the shade). Not even that hot compared to last year's sweltering summer.
It's been awhile since I've been in this part of Whitemud. For one thing, I was avoiding the green leafroller caterpillar infestation of June, and also, I have less time for walks like this, at least during the week. It was supposed to be my 'Donna solo walk day', but since we were going to Sharon's, I invited him along and we both had a great time.
Although the creek seemed low in places, the foliage was full on jungle. All the rain we got in May/June helped. We could use some rain again.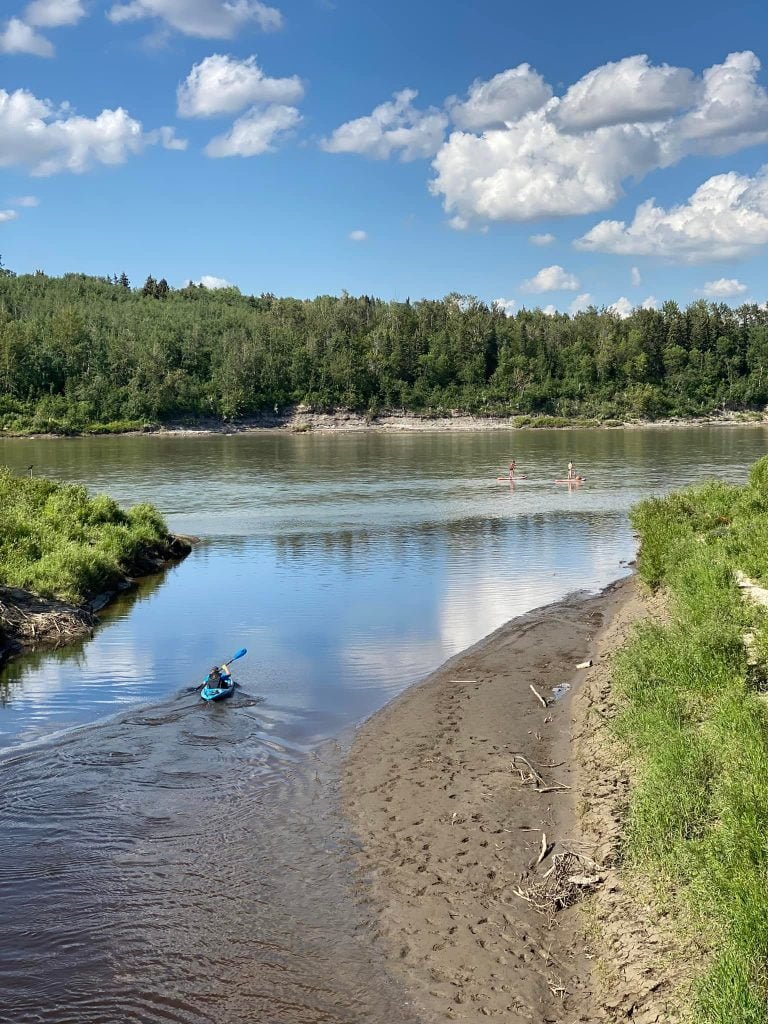 24C/3:45-5:30 pm.