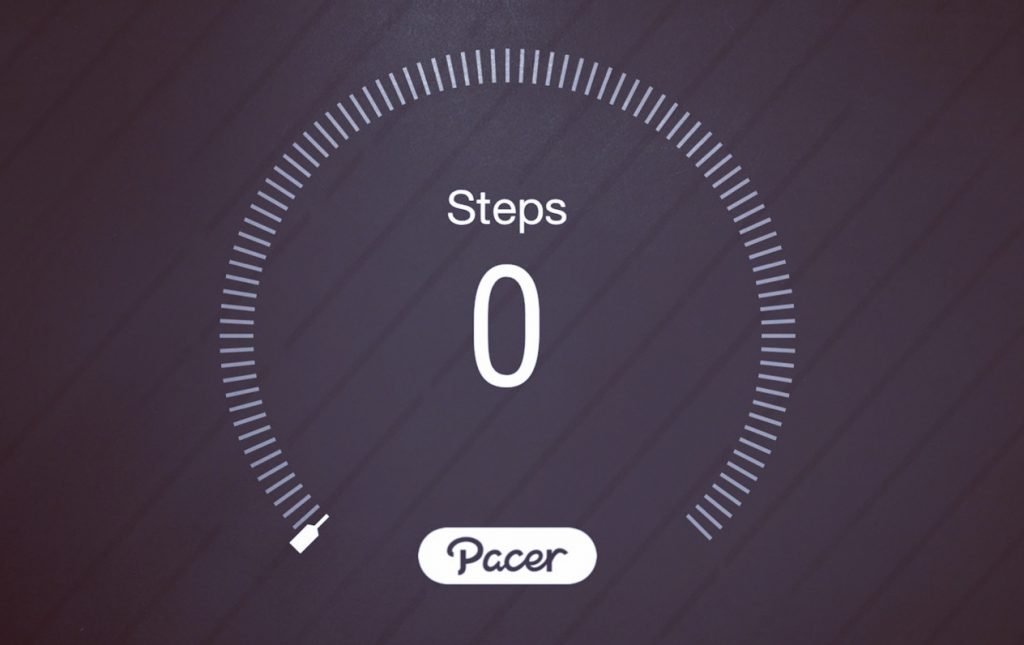 "Life can be painless, provided that there is sufficient peacefulness for a dozen or so rituals to be repeated simply endlessly." — Kurt Vonnegut
My last post was Saturday, March 7. I have continued to walk, but in the middle of this life-changing pandemic, I was struck by another life-altering event. It was the perfect crime. The perpetrator disappeared, or more accurately, melted. I slipped on the ice on March 28, and suddenly, everything changed.
While on holiday in Scottsdale, I had an uneasy feeling about the proliferation of COVID-19 in China and around the world. However, in early March, with just a few hundred cases in North America, I was one of those who thought we were probably overreacting, that it would be no worse than seasonal influenza. But the fact that health experts were sounding alarms about this novel coronavirus made me mildly concerned about getting out of the US before it got bad. And we did, but just.
On March 7, there were no extra precautions at Sky Harbor Airport in Phoenix. The question I was asked while checking in online on February 27 before I left for Arizona—had I been to Wuhan Province in China—was the same when I was leaving for Edmonton a week later. Nothing had changed.
Days before, when my sister Sharon and I went to a movie at a fancy theatre in Scottsdale, the ladies in front of us swabbed down the vinyl chairs with sanitizer. They did it while laughing, like they too thought it was ridiculous. Later on the plane, the aisle smelled like alcohol, and not the good kind, as we cleaned our trays and arm rests. When we arrived home, there were no calls for quarantine—it wasn't even part of anyone's conversation at that point.
Things started to ramp up that first week home. On Wednesday, March 11, my boyfriend Tom and I went to a hockey game. While checking my phone during a break, a NYTimes notification popped up. The NBA had suspended the season because one player had tested positive for COVID-19. The murmuring in the crowd spread like a bad rumour. This was serious. Would the NHL follow? Would this be our last game at Roger's Place? And if so, why did the Oilers have to lose to Winnipeg?
That weekend, we had a family dinner but kept our distance from each other as much as possible, again in kind of joking way. We didn't invite our 87 year-old step-mom over since there were cautions against entering long term care facilities, even though she had her own suite and wasn't reliant on any sort of active treatment. (Addendum: after being exposed to and then testing negative for COVID-19, she was sprung from that facility and is now happily ensconced in southern BC with my step-sister and her husband until it's safe for her to return.)
In my office, there was lots of talk about preparing to work remotely, but it felt hypothetical. On March 13, the University of Alberta suspended all in-person classes. By March 19, I, along with my colleagues, began working from home. It felt very strange to clear my office out of essential papers, plants and everything I would need for the long haul. Considering the university was also dealing with a 100 million dollar funding cut on top of the pandemic, the whole thing felt ominous.
Working from home has many challenges—and a few opportunities. One challenge is that without my daily commute, which included a bus and train in the morning and weather permitting, a long walk home, my life could potentially get a lot more sedentary. However, it also gave me free time to exercise, so for two weeks I went for a walk at lunch and sometimes after work. I was averaging about 13,000 steps a day, not unusual for me pre-pandemic, but prior to social distancing, I often worked through lunch or went somewhere with friends.
Black Ice
My walking schedule continued on the weekends, but on Saturday, March 28, my good intentions came to an end. It was cold and overcast, but I needed to pick up a recently framed picture from The Prints and the Paper, and also some milk. On the way home, a bag with my picture in one hand and the carton of milk in the other, I slipped on black ice. My right leg shot out in front of me suddenly and painfully, hyper-extending my upper thigh in an awkward split (I can do no other), sending the bag and the milk flying. I don't quite remember landing, but there I was on the ground, in severe pain. For a moment, I just sat on the sidewalk.
As I got to my knees, I felt woozy, nauseous and strangely exhausted. I was able to stand up, but my leg was very wobbly. It felt like I'd had my bell wrung, and all I wanted to do was walk the half block to my apartment and lay down. A fellow across the street came over and asked if I was alright. I said yes, but I didn't feel alright. He handed me the milk, which had survived the fall. These were the early days of social distancing, but he was helpful.
Somehow I made it up the steps to the inner door of my building. I noticed there were a few people in the lobby. I fumbled for my keys, and the next thing I knew I felt my head hit the ground. I had fainted, for the first time in my life. One of the women came and opened the door for me and asked if I needed an ambulance. I said no and made my way to one of the chairs. I continued to feel tired and discombobulated. Another person offered to go up to my apartment with me, and I accepted. I walked over to the elevator and remembered pressing '2' and then I had some kind of dream, and when I opened my eyes I was on the floor of the elevator. "Did I faint again?" She said "yes", and told me to "please, please" be careful. We walked to the door of my apartment, and I was able to open it with my keys and pull off my coat. She fortuitously told me to get my phone and asked if there was anyone I could call. I said yes and laid down on my couch. She put the milk in the fridge and said she would be calling in an hour or so.
Thank god (or reasonable facsimile) for the kindness of strangers.
I lay there in shock—in actual shock, I now know. I kept my eyes open, tested myself for cognitive deficiencies (like I would know if I were gorked?), and tried to figure out what had happened. At first I thought I was experiencing my very first concussion, probably from whiplash (not impact) since I fell very quickly and awkwardly but my head wasn't sore. Nevertheless, I knew this wasn't good, given that even though I hadn't broken anything, my life for the foreseeable future would be inextricably altered. It felt overwhelming.
And yet, all I could think about was getting up to wash my hands.
On my back, I sent texts to my sisters and to Tom. Sharon and Joanne got back to me very quickly and said I needed to call for an ambulance. It didn't feel like that was a real option. Hospital emergency rooms needed to be clear for COVID-19 patients, and I didn't want to spread or catch anything. And even if I did have a concussion, they would probably just send me home to rest, which is what I was already doing. I had no intention of leaving my couch anytime soon because I had no faith that I wouldn't faint again. There had been no warning both times. I was up, and then I was down. No swooning. No chance to break my fall. And my leg was still very, very sore.
The Condo Board President called and asked if I was OK. He then offered to open the front door for whoever came first, either my sister or Tom, which was incredibly nice. For security reasons, we can't buzz people in, and the thought of making it downstairs again was impossible to imagine.
When Joanne showed up, it was a relief. Normally I'm pretty stoic, but as generally clumsy as I am, this fall scared me. She kept her distance (damn you COVID) but did check to see if my pupils were spinning in different directions. She then sat there calmly chatting with me until Tom arrived. It was very comforting.
At my request, Joanne accompanied me—at a distance—on my first upright journey to my bedroom so that I could (gingerly) change into more comfortable clothes, use the washroom and wash my hands. I wanted her near in case I fainted again. Everything felt difficult. Sitting down on the toilet was excruciating. I had to brace myself on both sides of the wall to land without falling on the toilet seat, and even then, I sat at an angle to keep the pressure off my leg. But I didn't feel nauseous anymore, and in fact, I felt pretty clear-headed, but depressed. I popped some Tylenol because (apparently) Ibuprofen is not recommended after a concussion.
Tom called. As I had expected, he was half-way through his daily 22,000+ walk. As soon as he saw my message, he turned around and hoofed it back to his home to get his car and drive over. He arrived with two frozen pizzas and some spring rolls from his freezer (when not eating at my place, the guy lives like a 20-year-old bachelor). Joanne left and Tom stayed for the next 24 hours to keep me company and make sure I didn't start speaking Klingon. By the evening I was a bit more ambulatory and fairly confident that my fainting spells were over. After watching an old Oilers game on Sportsnet, we went to bed. I used a stool to climb onto the mattress because my leg was not up to swinging or jumping.
It was not a restful sleep.
That morning, I lay in bed worried that things had gotten worse, that I would be dizzy from the concussion or wouldn't be able to move my leg. As Tom lay asleep beside me, I gently swung my 'good' leg over the side of the bed and braced for pain, but it was manageable and I experienced no dizziness. I still had to make the same lurching manoeuvres to manage the toilet (and would for many days) but other than some general stiffness, I didn't feel any worse than yesterday, so I figured that was a win.
Once up, I decided to check the picture that I picked up on the day of the accident. It was still where the neighbour who had accompanied me into my apartment had left it. I opened the bag, and as I had feared, the glass had broken in the frame. It was final confirmation that a crappy thing had indeed happened the day before. I felt defeated.
For the next few days, my gait was slow and wobbly and my right leg felt like it was a couple of centimetres longer than the other. Certain movements were very painful, including getting dressed and sitting, but I hadn't broken anything and I could bare weight on it, so that was good, at least. A friend of mine mentioned the word 'hamstring' to me, and I realized that my predicament was most likely that—a hamstring injury.
My life-long ambition to avoid all things sport-related meant that my understanding of musculature was pretty scant. I thought the hamstring was in the calf area, but armed with a name and a location, I began a deep dive into Dr. Internet. Unfortunately, my friend's injury had been severe enough to require surgery.
What is this?
Still immersed in a swirl of pain, I wasn't so sure that I would avoid the same fate, especially when on Day 3 I noticed a purplish black bruise curving around the front of my upper thigh. I twisted myself in front of the mirror and realized to my shock that the entire back of my leg had turned a deep shade of eggplant purple. As a connoisseur of bruises and a frequent producer of them thanks to my thin Scottish skin, general clumsiness and a daily dose of 81mg of aspirin, I had to admit this was the most spectacular bruise I had ever achieved. Strange that it had taken three days to appear (although I only noticed when it became visible from the front). I now knew why sitting was so painful.
My first thought was to share the grisly image with my sisters. Not to be glib, but one of the worst parts of covid-isolation was not being able to drop trou and show them my bruise in person. Or really, do anything with them in person. Tom is wonderful, but sadly lacking in the shared sisterly joy of TMI. I took a photo, which really didn't do it justice, and then I shot a video, which did. They were, as I was and as I expected them to be, thoroughly grossed out. Like many others, they said I should see a doctor, or at least talk to one, but I just didn't want to take the risk of contagion. I also didn't want to find out that I wouldn't be able to go on my semi-daily walks anymore, which I had been doing for more than 25 years. Don't borrow trouble.
It was clear that the bruise was not from impact but from a severe hamstring tear. I didn't know muscles could do that. In fact, even though I was already fearful of falling on the ice, I had no idea this kind of injury was a thing. It was a shitty way to find out about the hamstring and yet another confirmation that any word that began with 'ham' was bound to be awful.
Joanne suggested that I might not have fainted from a concussion but from pain and shock. I kept looking for signs of concussion but my neck wasn't sore and my head didn't hurt, and once I stopped taking muscle relaxants, the general feeling of lethargy and fogginess vanished. It was a relief to think that on top of a pandemic, a budget catastrophe at work, a potential lay-off and a major leg injury, I wasn't suffering from a concussion. A win is a win.
Weirdly, it was a good thing that I was already working remotely, because I wouldn't have been able travel into work. As it was, I only worked a half day on Monday and Tuesday following the injury because I couldn't sit for any length of time, and also because I wasn't feeling great. The prospect of a long recovery, and weeks away from any sort of walking schedule left me feeling glum. Walking is my ritual. Walking is my emotional stabilizer. It is equal parts invigorating and calming. Would I be able to return to this part of my life?
Five days after the injury, I decided to try driving. I needed some groceries and my friend Sandy who owned and operated The Prints and the Paper had offered to replace the broken glass for free. His store is closed but still offering curbside pickup. I slipped my micro-spikes on my boots, and headed out. It actually felt OK. Something about the angle of my car seat put less pressure on my leg. I parked in front of the store, walked carefully and slowly to the door, and waited inside catching up with my friend (at a distance) as he replaced the glass.
I then headed to the grocery store. I felt like a derp walking on micro-spikes, but there was still snow and ice around and I was terrified of slipping again. I click-clacked my way around the aisles, and got the job done. It was a relief to know that I could take care of this basic need. Family and friends had offered to bring groceries, but I needed desperately to reclaim some normality. Also, prior to the pandemic, grocery shopping had been one of my absolute favourite things to do. Another ritual.
After about a week, I started some light stretching exercises, along with walking purposefully around my apartment (as opposed to shuffling from the dining room 'office' to the couch), lifting my knees as much as possible. I also started using the step-stool and stopped using the elevator, resuming my usual behaviour of taking the stairs (followed by a lot of hand-washing). It took awhile, but the bruise was fading from eggplant to an unlovely mauve with pops of green, and thanks to gravity, it had begun to seep down my leg. I also ventured out on foot to the Shopper's Drug Mart about three blocks from my place, again using my micro-spikes. Spring had sprung properly, and I wanted to join everyone else wearing running shoes and sandals, but I still felt unsteady.
For someone who has developed a powerful walk after so many years on the trails of this city, it was disturbing to suddenly be the slowest one on the block. My gait felt restricted and tight. I wasn't sure if it was physical or mental. Another friend of mine, Loraine, had broken her wrist falling on the ice last year. It was a long recovery, requiring surgery. She said the toughest part was psychological. That helped explain what I was feeling, which was a kind of PTSD. Part of me thought it was ridiculously self-indulgent, considering what the world was going through, but I couldn't help feeling spooked. My confidence to blithely walk out the door, oblivious to surface variations and imperfections was shot. My confidence in my body was shot. The person who I had become through decades of river valley walking felt very far away. I was grieving all of that as I learned to work remotely and mentally manage the alarming news filling the airwaves.
My trails became the grocery store aisles. My cardio was a green step-stool. Like the Flintstones, it was an endless loop of living room, kitchen, hallway, bedroom, living room, kitchen, hallway, bedroom. This wasn't so different than what many people around the world were experiencing and I was lucky to have a comfortable and relatively large home, but I missed the woods and the river. I missed the avian chatter of the river valley trails. The isolation wrought by virus was bad enough. The isolation wrought by injury made it worse. I've always considered myself an introvert, but this introvert was missing people. The busy work of humans, observed from afar, but affectionately. Happily, Tom came over every evening, but during the day, it was just me and my bruise.
Exactly three weeks after the injury (April 18), I went for my first real walk to Tom's house. It felt great and terrifying. It usually takes about 25 minutes to walk to his place, but that day it took a little over a half an hour. I walked slowly and deliberately, obsessively checking the sidewalk for anything that could trip me, like a pebble. The landscape had changed considerably. There were still areas of ice and snow, but the sidewalks were clear and people were out in droves, keeping their distance for the most part. It was like I had emerged into a familiar and yet very different world. I gulped the fresh air and felt the pride building as I made my way to his Glenora home.
Two days later, I walked up and down my first hill – Victoria Park Road. It was no problem at all.
Since then, I've been walking daily and continuing my stretching routine. It's hard to say when I will be back to normal, especially psychologically. My fear of falling has kept me off of the non-paved trails (for now). I have too many memories of tripping over tree roots. My hamstring is healing, but I know that I need to be careful. Sudden movements can send a shock of discomfort through my upper thigh. A full month since the injury, the bruise has migrated down my leg and is finally fading away. Every day, I can feel my stride getting stronger.
What I had feared a month ago has not come to pass. I am lucky. My walking will continue, and that feeling of one reclaimed ritual in the midst of this pandemic is a kind of victory.