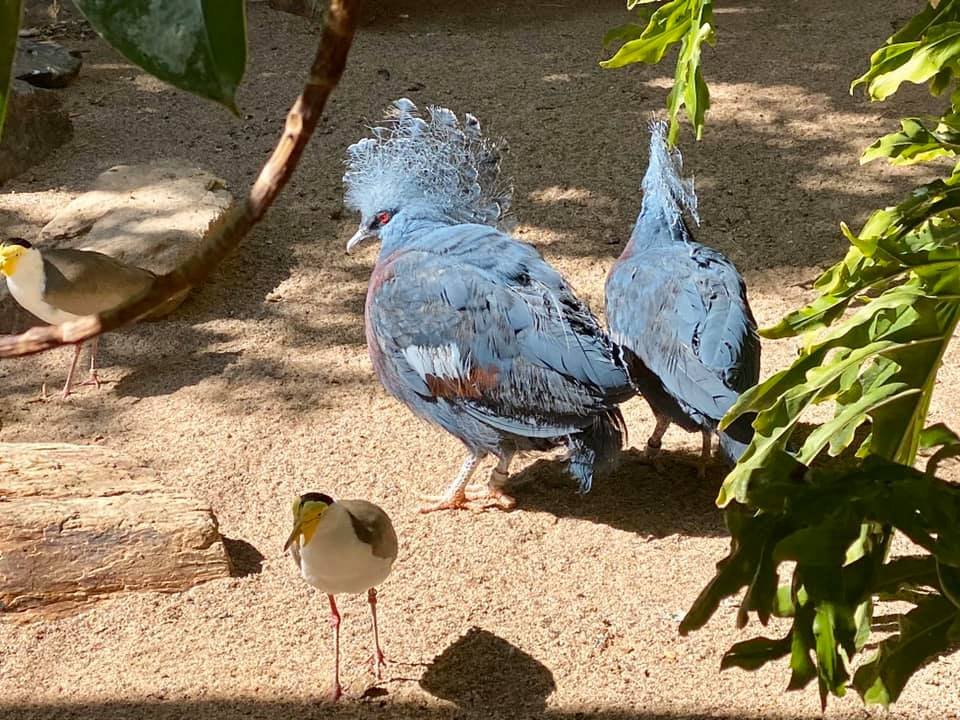 Friday, March 6 and Saturday, March 7: On Friday, it was 29C so we went to the Phoenix Zoo in the morning. I'm not a huge fan of zoos at the best of times, and it was so hot we only lasted an hour. It seemed nice enough, but it's always tough to see animals in cages. A lazy afternoon, followed by Stella's final dip in the fountain. Can't take a damp dog on a plane.
With a late flight on Saturday, we had time to go to the Heard Museum Indian Fair and Market in Phoenix. We went to Heard last year, and it was spectacular. This year, we did a quick tour and then wandered the packed aisles of the vast, outdoor market. The art was absolutely stunning. Had I been able to afford any of it, I would have bought about three or four paintings and a few Hopi Kachina dolls, but yeah, no. I did purchase a card by Navajo artist Baje Whitethorne, who signed it. His stuff was amazing.
We then went for lunch, I can't remember where now, but I ate possibly the best veggie sandwich I've ever eaten. And it was at an outdoor cafe. I kept thinking as we were sitting there about all the people wandering around, living their lives, oblivious to the suffering of Edmontonians back home.
As expected, after a much delayed flight, we got home at about 2 in the morning on March 8, in a blizzard. Another amazing vacation in Arizona. Possibly my favourite, although it was great last year to have Joanne, Cathy, Larry and Steve with us as well. It is paradise, that place.
Little did we know that things were about to change dramatically around the world. It's a good thing we got out of paradise when we did….