God knows I love a rainy day. If I am not at work, it's like free time. I don't feel pressured to do anything but read. And drink coffee. And listen to the lovely sound of raindrops on kittens, or something like that. But this is getting ridiculous. We've had so much rain from mid-June to now, mushrooms have become the official plant of Edmonton, and I swear some of them are becoming sentient.
According to local weatherologist Josh Classen this is only the second rainiest period (June 1-July 7) in the recent past at 138 mm of rain, and we've had more rain since he made that graphic. However, enough complaining. Yesterday evening (Wednesday), the clouds broke after an exceedingly gloomy day, and the sun and blue sky were like a spa day and jail break rolled into one. It was beautiful.
I drove over to Sharon's for dinner, and a walk with Stella. We walked along the powerline and then into Whitemud Ravine. The creek, as expected, was very high and fast which made Stella even more nervous about crossing the wooden bridge, but she made it and we had a great time. She looked particularly lovely nosing about in the clover.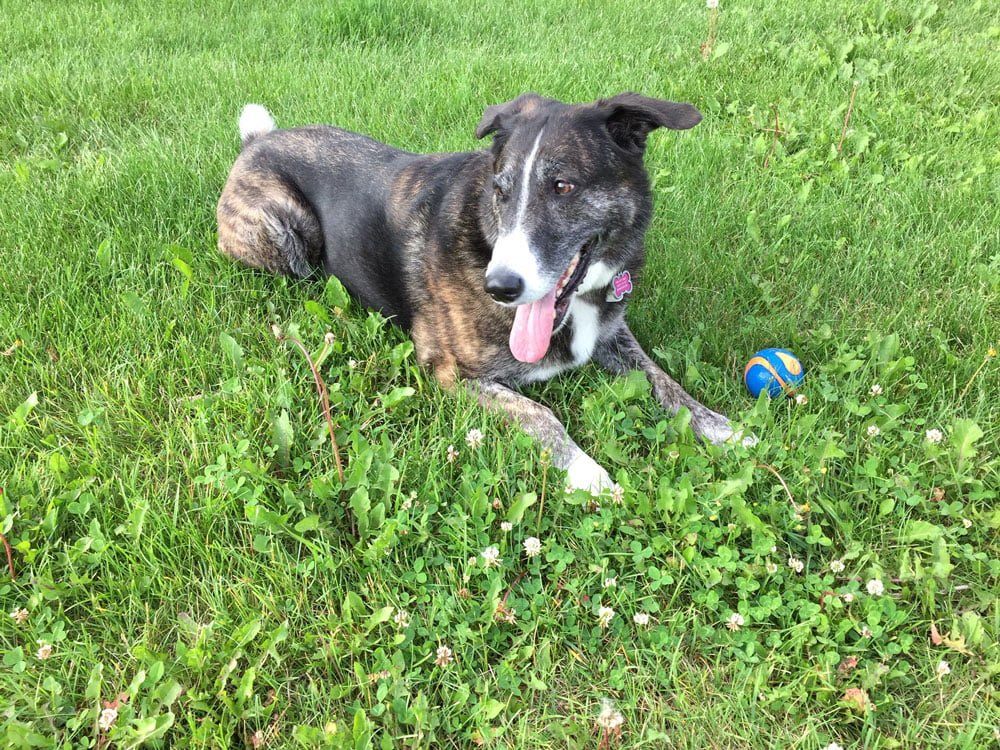 The good thing about the rain is the lushness of the foliage, and a reprieve from the always looming drought, but today it's once again overcast and cool. Looking forward to my day off on Friday which is supposed to be sunny and warm. O Great Mushroom Lord of the Sky, let it be.
Wednesday (19C) 7:20 – 8:15 pm