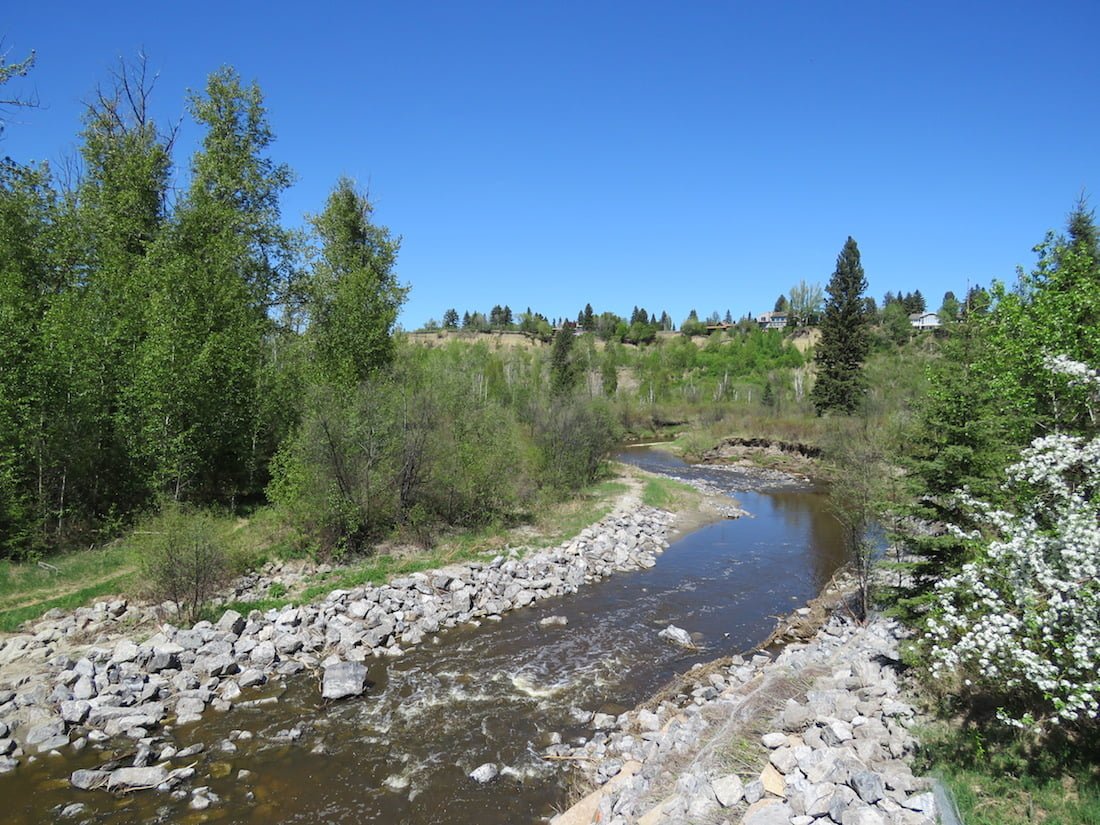 Sharon and gang went out to Elk Island on Sunday morning, and because I had stuff to do, I didn't go with them and instead, walked in Whitemud Ravine sans dog around noon. I love walking with dogs, but it's tough to take photos, especially with Stella who doesn't really stand still. She's got a lot of puppy curiosity, even though she's six.
It was a pretty great walk, although hot. I walked through to the other end of the powerline, around the houses, and then into Whitemud Ravine, exiting at the Aspen Gardens trail head. About an hour plus.
This morning, Sharon, Stella and I drove to Westbrook, and then walked in the ravine for an hour. Stella had a dip in the creek.
I should probably mention that I've been back at Sharon's for a week while repairs to the ceiling and walls in my kitchen and master bathroom are completed. I'm calling it the #Sexwater2018 incident. The jacuzzi tub in the condo above me overflowed (it may have had two people in it at the time) and I had water pouring from my ceilings in the bathroom and kitchen. And so, several weeks later, I'm out while they do the repairs. I should be back tomorrow. I miss my place, especially as I have only been there for a little more than two months, but it's been nice to spend some time walking with Stella again. She was away with Sharon in Scottsdale for all of February, and one of the last times I walked with her before I moved out, we both wiped out on the ice. There is no ice now, just green, pink and purple. And brown creek water.
17C (but will be 28C)