Headed out early with Joanne, her dog Dexter, Sharon and Stella for a walk in Whitemud Ravine to see if the frogs were visible. Nope. But I heard them.
Last year, I found a whole bunch of frogs, hanging out in one of the bogs. Bog frogs.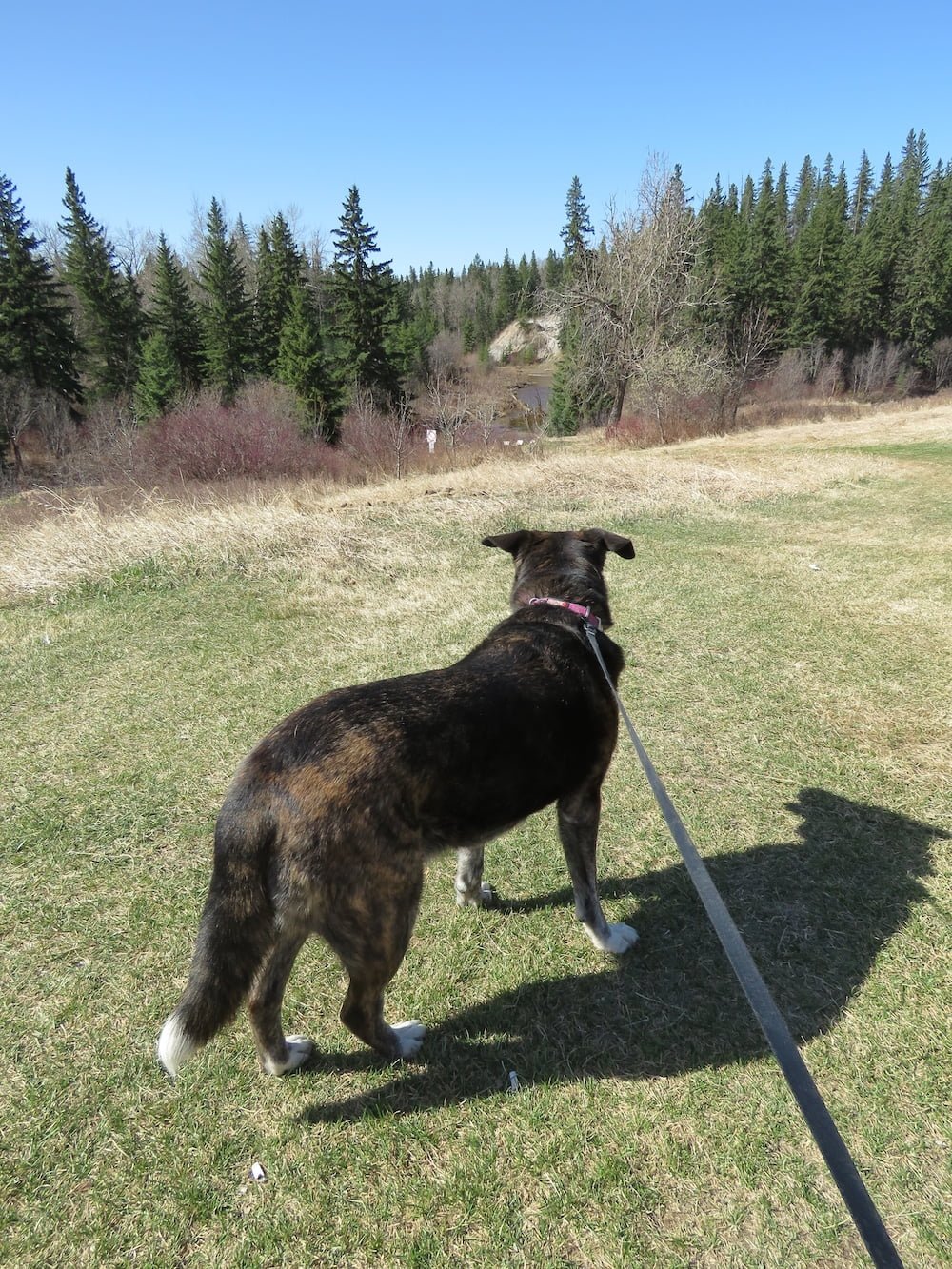 About half way through, Sharon had to leave to keep an appointment, and Joanne followed, so I kept Stella and we carried on to the end of Whitemud Ravine south. Lots of folks down there, and Stella was good. Although, when we took a monkey trail to get a better look at a bog, Stella graciously jumped in. Several times. No frogs, no worries, and she seemed to enjoy the bog water. However, when I was dropping her off, she had one final shake in my car.
22C/10:00-11:30 am.