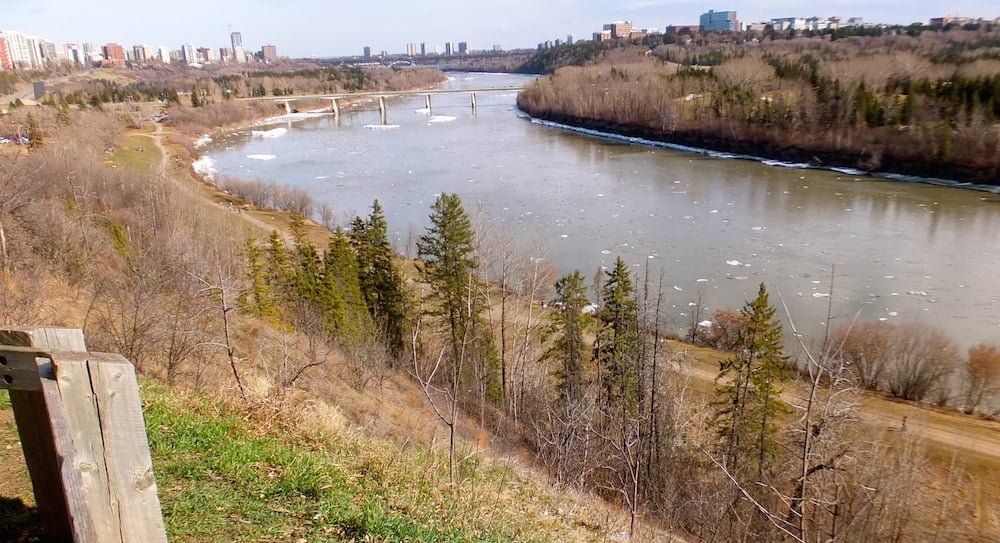 Yesterday I had the great pleasure of seeing Edmonton and the river valley in an entirely new light, thanks to Tom. We walked through his Glenora neighbourhood all the way around the river to Valleyview (next to Katz's house), replicating his running route. It was spectacularly beautiful, from the fountain in Glenora to the panoramic view of the snaking river valley as we walked from one lookout point and bench to another. As I have discovered in my 20 years of trail walking in Edmonton, there are myriad ways to experience the river valley and ravines of this city, and they all have their unique pleasures and secrets. What a great thing to 'discover' yet another incredible view, another series of trails, and entirely new levels of beauty. It was simply amazing.
The day was uncharacteristically warm, but as per usual in spring, hellaciously windy. Glenora is a well-known ritzy area of Edmonton and yeah, the houses were suitably grand, but I was surprised by the funkiness of some of the architecture and yard art. Kind of like an upscale Mill Creek. It was a only a few blocks to the edge of the river valley, and from that point on, we just walked around its periphery, stopping occasionally to watch ice chunks flow down the river. My photos don't capture how beautiful the vistas were, or how nice the day was, but I am hoping for more walks in that area, especially as the city greens up.
We have many trails to discover.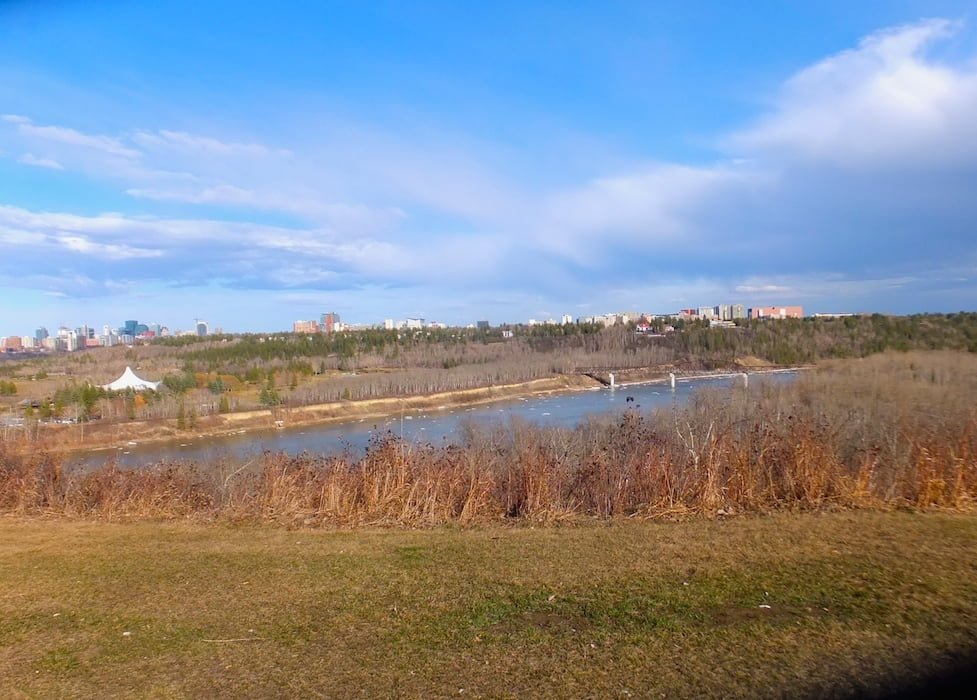 3:30 to 6:30/21C