Great walk yesterday. And by great I mean muddy. And by muddy I mean really really muddy. We've reached that point in spring, rather early I might add, where the trails are a combination of dry dirt, quagmires of mud, pools of murky water, and ice. Not especially conducive to the Zen experience I've come to expect. All my consciousness was directed toward staying upright and finding the next tree/branch/Tom to grip as I attempted to cross flooded paths. Some guy was even running barefoot ("my shoes aren't water-proof") which must have felt…in some ways…kind of wonderful. Maybe.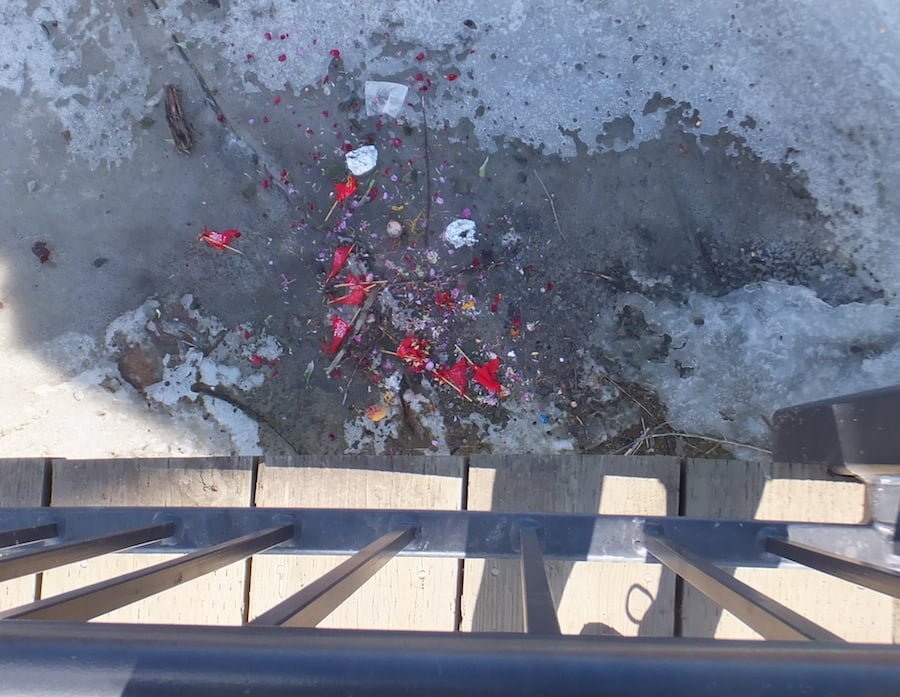 I was glad that my partner in all things mud managed to remain upright, thus maintaining his dignity, not to mention the presentability of his pants. And also, it was very instructive with regard to the location and size of every fucking hole in my running shoes. My socks will never recover, and my toes are still miffed.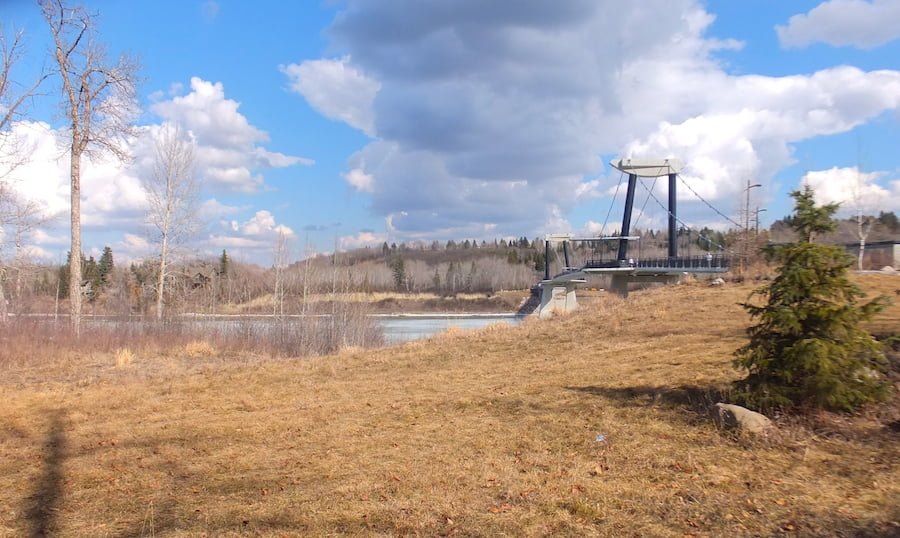 Our walk began below the stairs at the end of Whitemud Ravine, beyond the Talus balls and over the footbridge at Fort Edmonton. Near the river, which is 50% unfrozen, the mud was full of deer prints. Deermud in Whitemud. Parts were lovely, including an almost eye-level woodpecker (downy, I think CORRECTION Hairy), and of course, the day itself which was warm. Later that evening, it rained so a very typical early spring day with bonus mud and woodpeckers.
2:30 – 5:00/10C