Walked up to the manufactured wetland at the west end of the powerline. Surprisingly, the water is still frozen, but the geese have arrived. En masse. There is just enough open water to keep them happy, I guess. I always feel a little sorry for these early arrivals. Around the back end of the pond, there were about 20-30 geese, honking very vehemently. Not sure if it was some sort of mating call or if they were just pissed at the intrusion into their lair. Geese can be very territorial. We got dive-bombed a couple of times. It was beautiful and terrifying.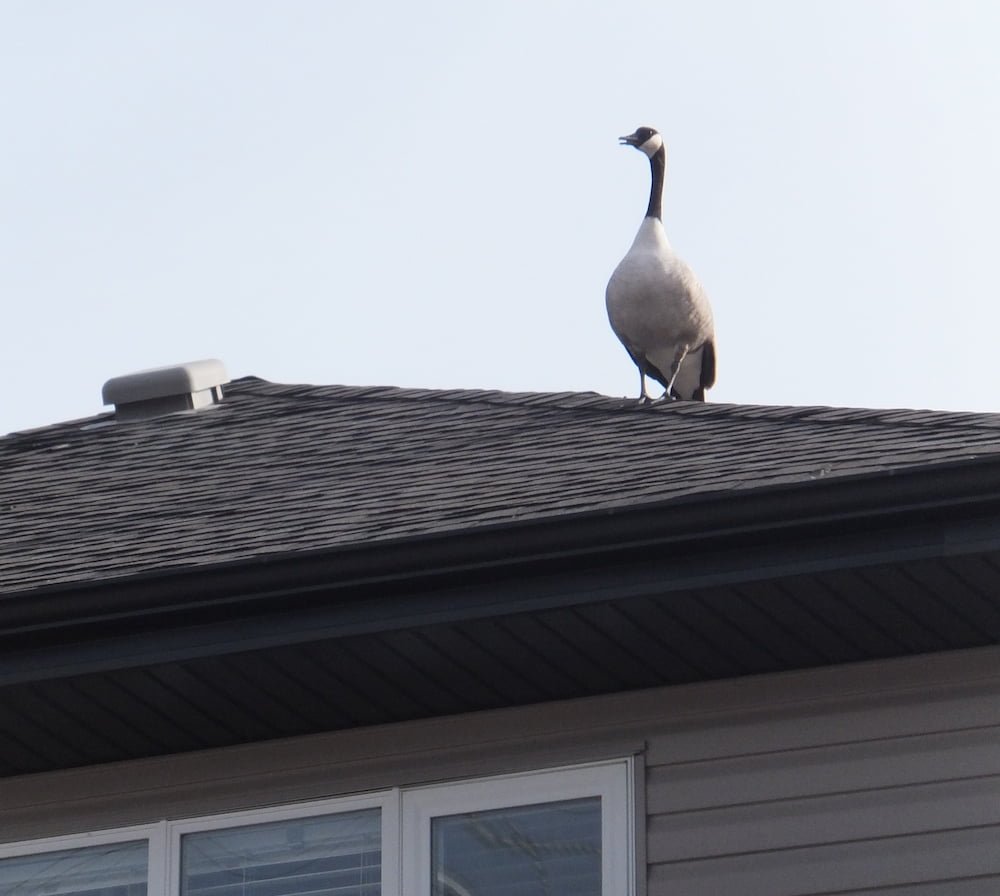 Had a chat with an older lady who is apparently responsible for setting up three or four nesting boxes for the geese, as well as feeding them. I think I love her.
In keeping with the arrival of spring today, the Bohemian Waxwings have also been very active, swarming the trees, getting drunk on berries and singing rhapsodies. It was a good, but shortish walk. Windy, which is also a regular feature of spring. It's supposed to snow tomorrow, but the rest of March has been mostly snowless and very warm. It looks like the trees should be popping into blossom any day, but even in an El Niño year, I know that's still weeks…and weeks away.
2:30-4:00/7C