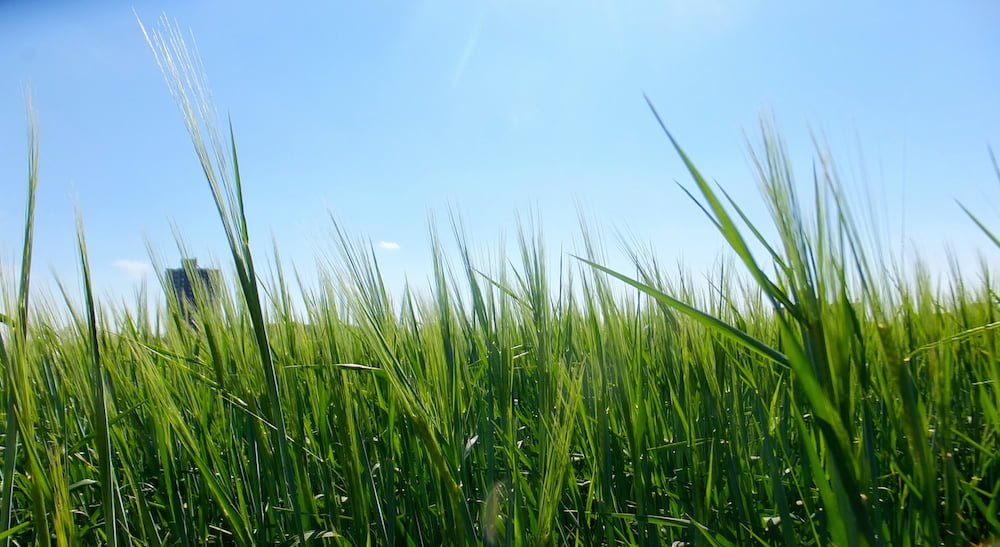 Decided to walk home from the University today (yesterday). I've done this before, but many years ago, before Foote Field fundamentally changed the landscape beyond the footbridge over Belgravia Road. I was prepared in the sense that I got directions for walking through the neighbourhood south of the University to the bridge – but not after because I figured it would be self-evident. Well, what's evident to most, geographically, is often not evident to me. I'm challenged in that regard. I'm genetically programmed to get lost.
I thought I could wind my way behind the LRT stop at South Campus, and connect with the road that exits onto 119th, but no such luck, even though I was kind of in the right place. I just kept taking the wrong paths. Eventually, I was south of that road (where we used to drive to pick up the heritage chicken eggs), and not quite sure how to get back to it. Too bad, I'd wanted to take some photos of the pond. Anyway, I ended up walking through beautiful, green fields of experimental croppage, following car tracks around the ENTIRE periphery of the farm. I couldn't get out because I was surrounded by barbed wire. After awhile, it just became funny and/or pathetic. I knew I was in a restricted area, but what were they going to do? I wasn't exactly lost, just trapped. Once the path turned north, I was able to find a somewhat hidden gate and exit on to 119th, bushwhacking through shrubs and trees. It must have looked weird, if anyone had been watching.
After that, it was just straight south.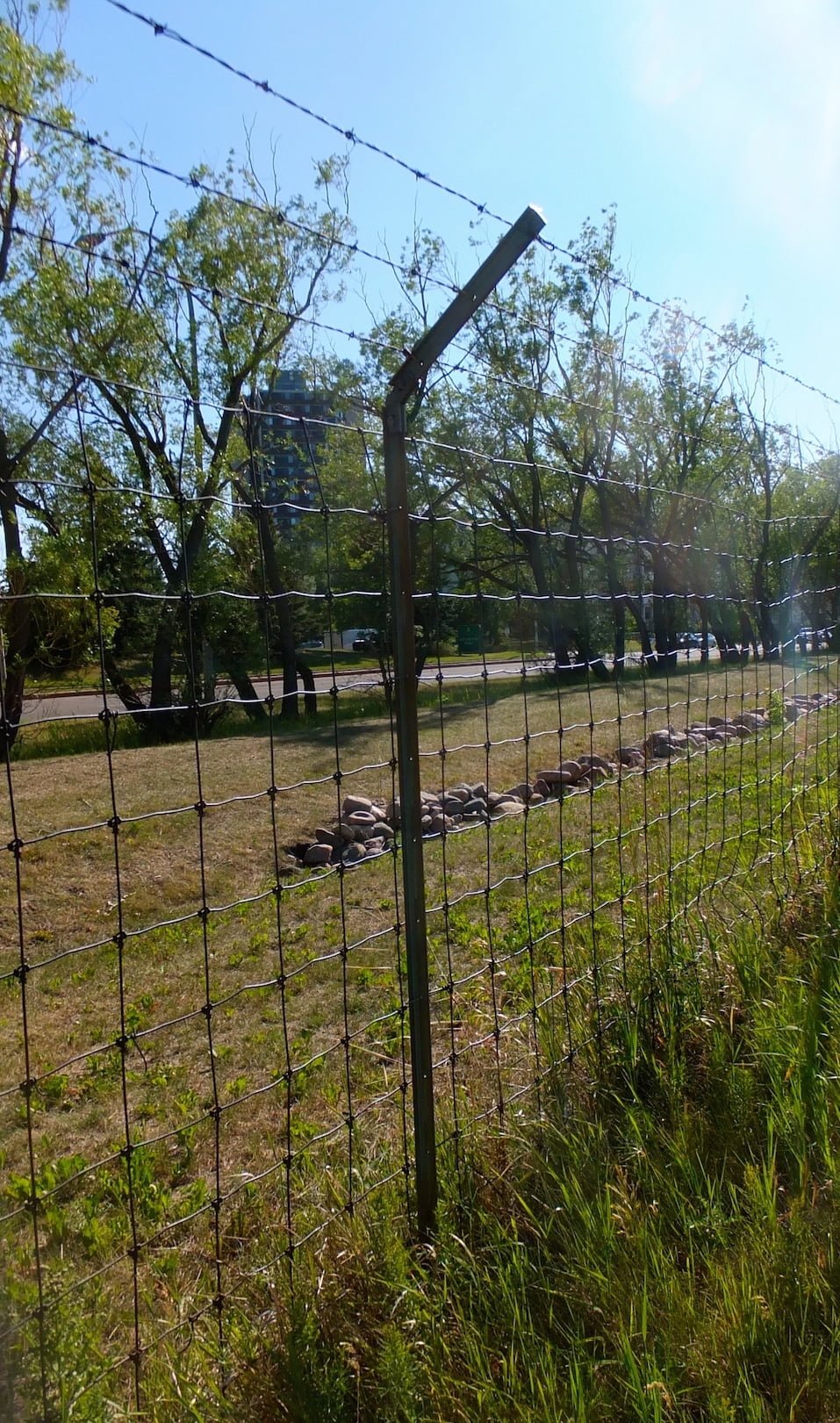 It took about an hour and 45 minutes, and if I'd taken the right paths, I probably could have shaved off at least 15 minutes. The only problem was that I was going out to dinner, so I was late, but other than that, it was a very enjoyable walk. New vistas, new paths. The lush crops in various shades of green were spectacular against the blue sky. Very quiet, other than the sound of red-winged blackbirds. And it was only about 21C, so a perfect walking temperature.
I'll do it again, but next time I'll try to rely less on my intuition. Clearly, it wants to distract and delay me.