Yeah, we walked along this beautiful boardwalk/nature reserve in St Albert on Saturday (May 9), but I always end up with so many photos it's a bit daunting to think about putting them up on the ol' blog. This time, however, it was not quite as productive, bird-wise. Too late? Too early? Last year we were there in mid-June, and there were many more types of birds about. It wasn't fruitless, however. The challenge is in taking clear, in focus, visually interesting photos, not so much in capturing new varieties of bird. In fact, I am just as happy shooting chipmunks. Can't say that I took any outstanding photographs, but a few are worth posting.
We went early evening. Gorgeous light and the ever present cackle of Red-Winged Blackbirds. I saw a few ducks, but they were too far away for good photos. A lone goose followed us around the boardwalk. It was mightily impressive to watch her glide effortlessly along the water like a perfect objet d'art. Where was her mate? Once again, we saw the stunning Yellow-Headed Blackbird. Why is it we get varieties of blackbird but no actual blackbirds in this city?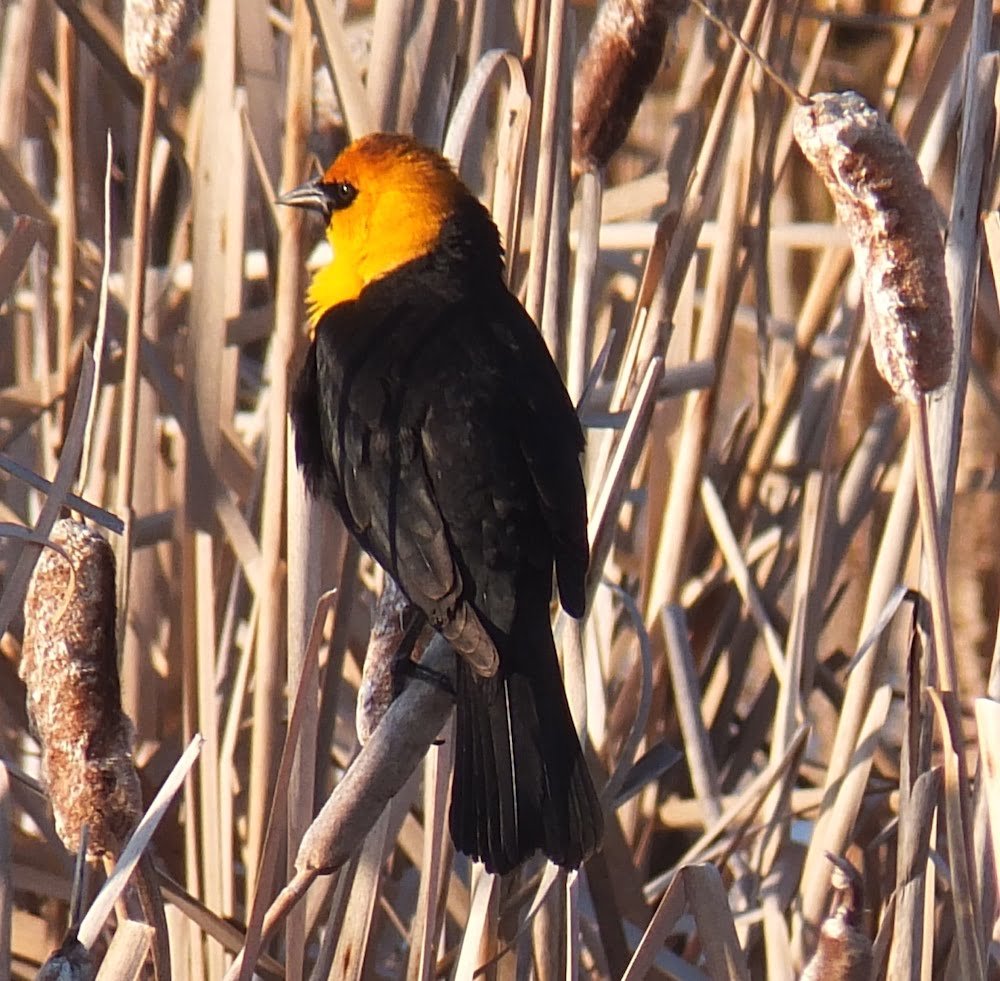 I told myself I wasn't going to fall prey to the mighty muscrat, so tempting to photograph and also ubiquitous in Big Lake, but I couldn't help myself. As per usual, none of the photos were in focus, so I'm not going to post them here.
It was a very pleasant walk. A few nice birds, and not much by way of buggery.