Sitting in the chair, playing at writing but mostly scrolling through social media sites – the sun shining through the window, distracting me, beckoning me. There was really no alternative, and I wasn't looking for one. I had to walk.
I've been bringing black moods, inattention and impatience to the trails lately. I know that these things will be absorbed (or is that absolved?) at some point along the way. It rarely misfires. I wasn't particularly gloomy yesterday, but I had a headache and a listlessness that was drawing me outside. By the time I heard the rush of the newly released waters of Whitemud Creek, I was in my skin. Fully in my skin. There is virtually no where else I feel completely present, completely who I am, than when I am mucking about on the trails.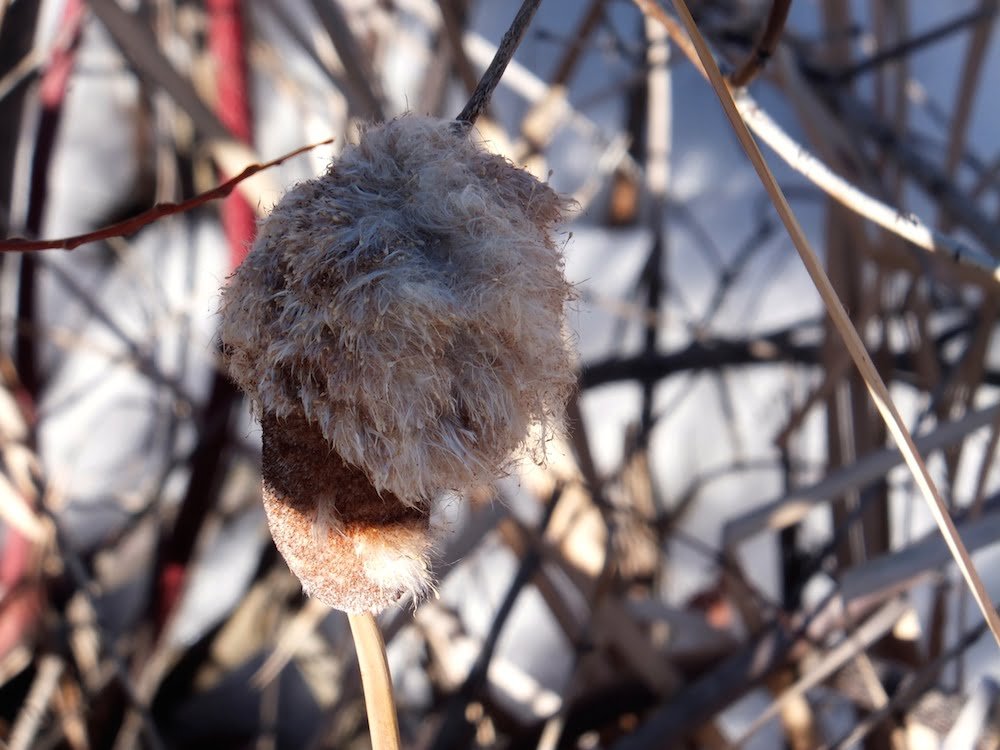 I walked up to the 'red-winged blackbird pond' to see if there were any geese. There have been sightings, but I haven't seen or heard any yet, and the pond was still solidly frozen, bereft of geese. The cat tails encased in ice, in repose, dusty. The sound of dry grasses whispering to each other. It was beautiful. I probably spent half an hour photographing cattails and pussywillows. It was deeply meditative. Snow and ice everywhere, and yet here was spring in the glossy fur of the willow seeds. I can't believe how beautiful they look on their red stalks against the blue sky.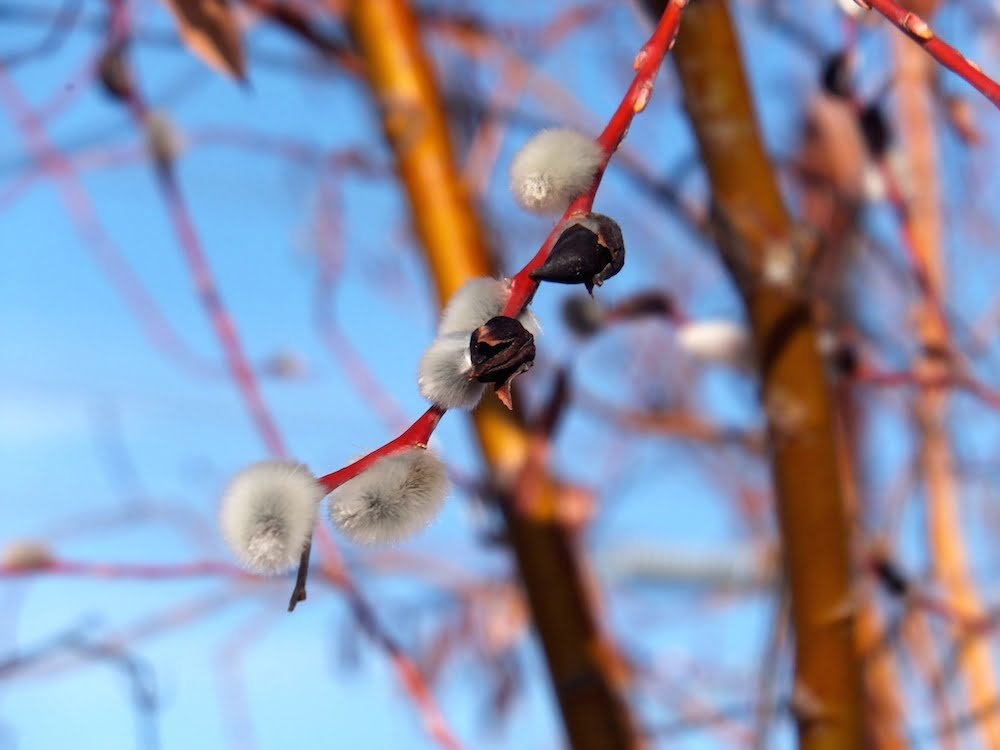 Back to the trail. Down at the bottom, I veered off to the left to check out a path that leads directly to the creek. The water was very high and very black. I made a snowball out of the sugary snow and threw it into the stream. This particular part of the trail reminds me of Maggie. She didn't come with me because it would have been too long and too up and down for her old bones, but she is everywhere. Whitemud Creek Ravine is Maggie's Ravine. I hope she can join me later in the spring.
The powerline is mostly ice-free, but I still pulled on my spikes for one uphill section sleek with clear ice pockmarked by gravel and dribbling water. It's enough to bring me down. Hard. A guy goes by on his bike. He's going slow, but still, I feel like a wimp. It's not that I was ever fearless, but I am tentative in a way that is becoming more and more familiar, distinguishing me from my old self. I no longer walk every day, in every kind of weather. My pattern has changed, but it is still where I belong.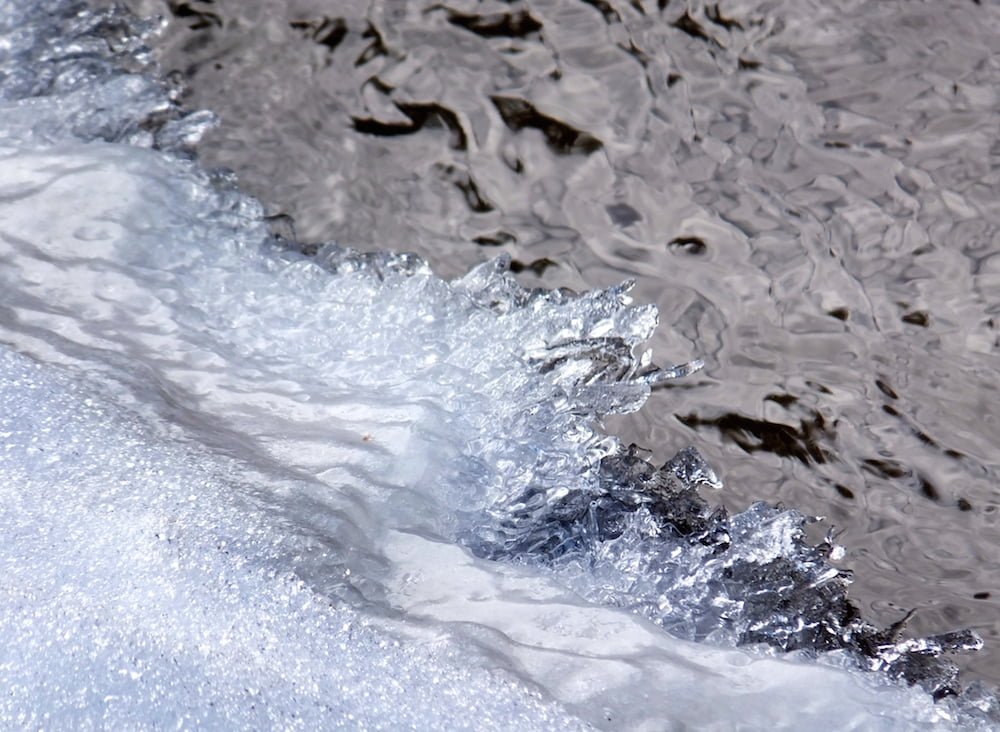 4C/3:00pm to 5:00pm (yesterday)