Solo walk in MacKinnon Ravine. I wanted to see what the ratio was between ice and pavement. It's about 90% pavement and 10% ice. For the ice part up the hill, I'm glad I brought my spikes.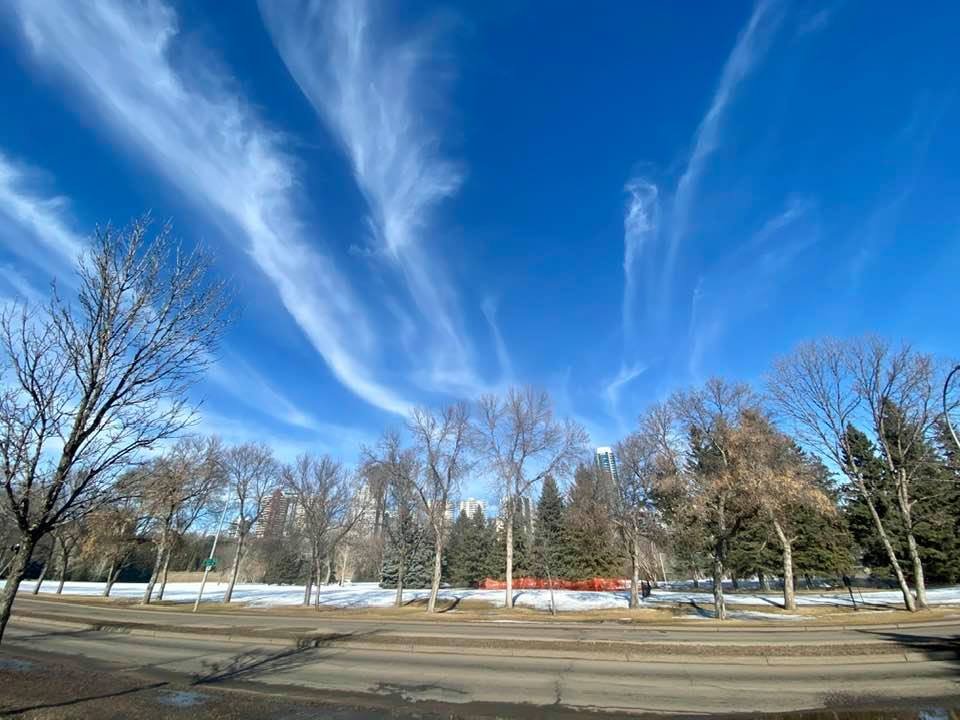 I started along Victoria Promenade, and then down into the golf course. Most of the road was ice free, as was the entirety of River Road up until the last part of MacKinnon Ravine. Lots of deep puddles. Since I had my spikes on (I put them on half way) I walked along the adjacent path in the trees. A short but very pleasant diversion of the main trail.
The sky was amazing! Really unusual, streaky clouds. A great day for a walk.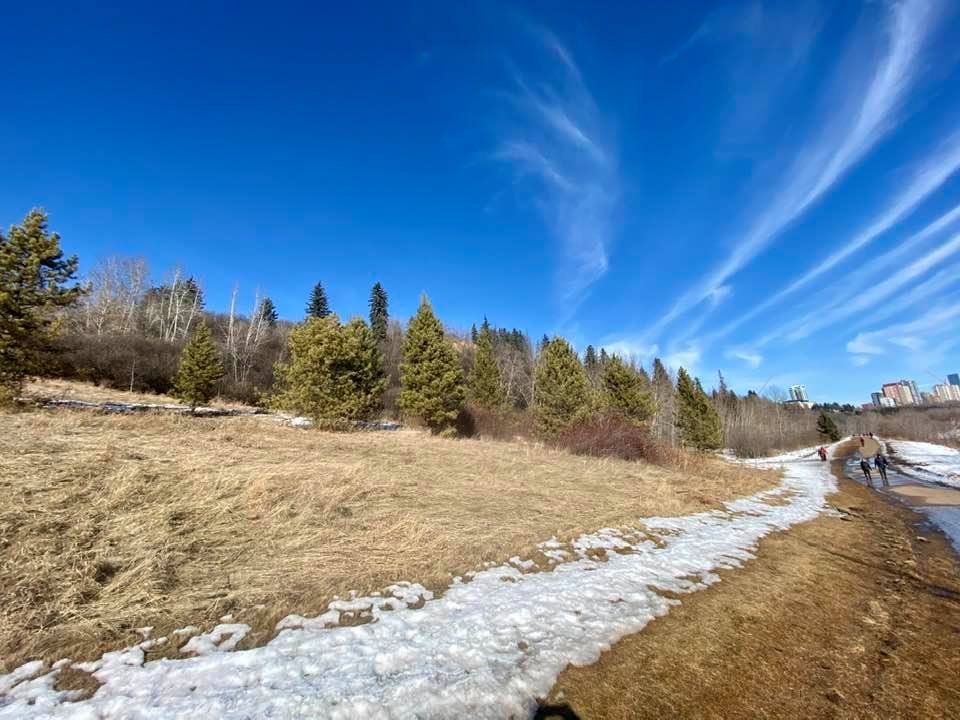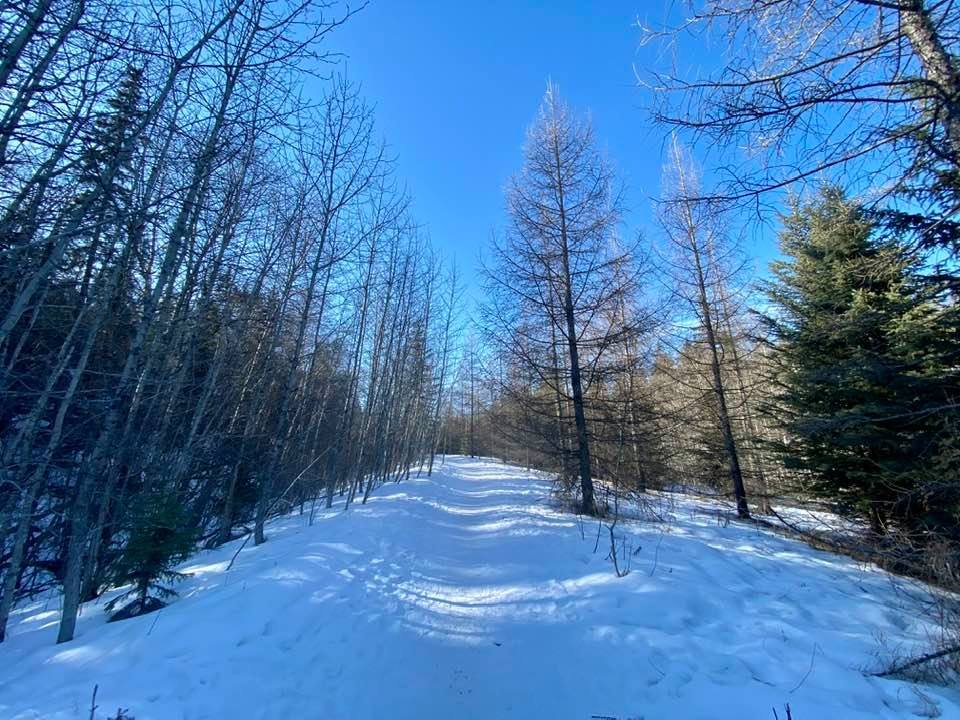 7C 13,142 steps