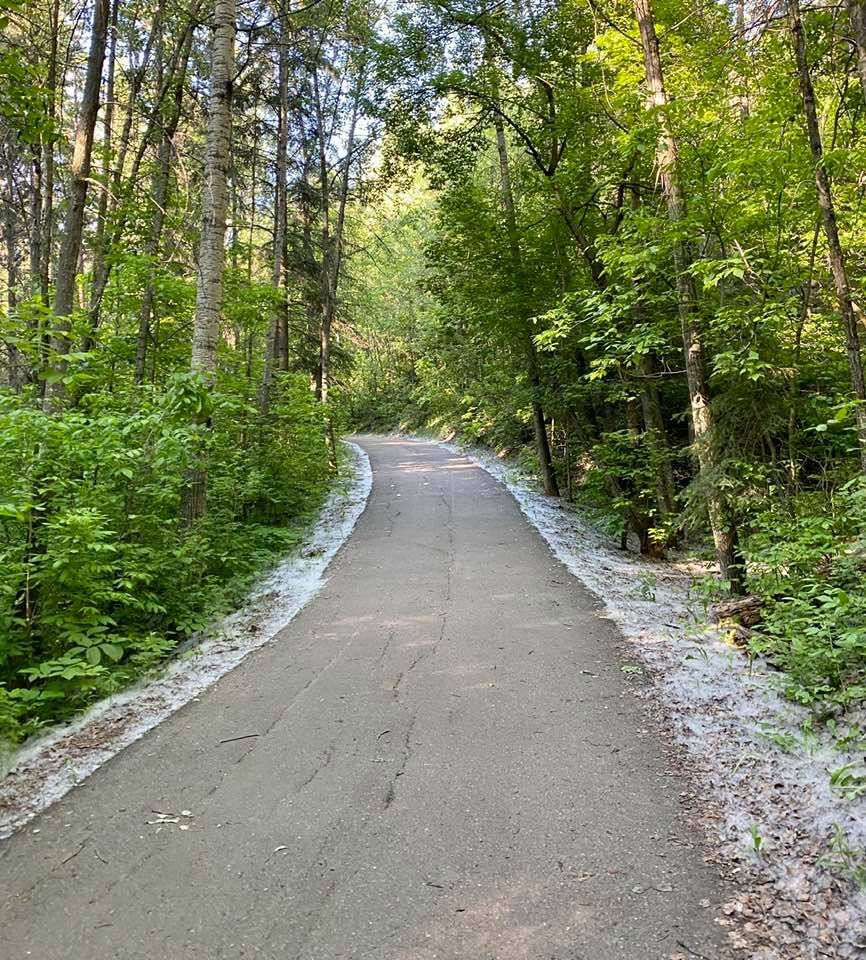 Gorgeous walk early yesterday morning (June 20). One of Tom's marathon walks (2 1/2 hours/16,000+ steps) starting in Glenora. Even at 8 in the morning it was hot. We managed to find some shade along the way.
And man, the poplar trees are popl'in seed all over the place.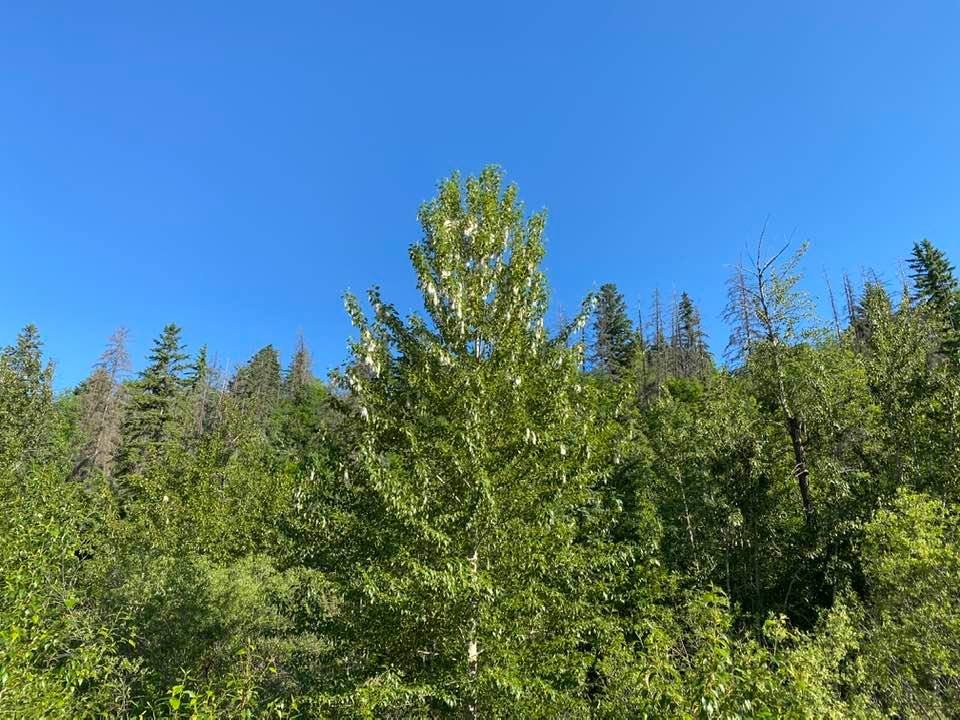 My sisters used to say I took them on 'killer walks' but I have to say, Tom has really taken it to a whole new murderous level. He does these walks every day, even on a -25C winter day. I have a lot of stamina, but when you're outside for almost three hours, if the heat doesn't get you, your feet will. Or my feet will. I think I need new running shoes.
On a sad note, the Glenora fountain in Alexander Circle and all the other City of Edmonton fountains are not running this summer. I assume this is the result of a destroyed economy thanks to the UCP/Kenney cuts and Covid shutdowns. I know there are other more pressing priorities, but I truly believe that natural beauty (if you can include fountains as 'natural') help keep the blood pressure down. Every time I go by an waterless fountain, I am reminded that the city is struggling. I mean, when has it ever shut off the fountains?