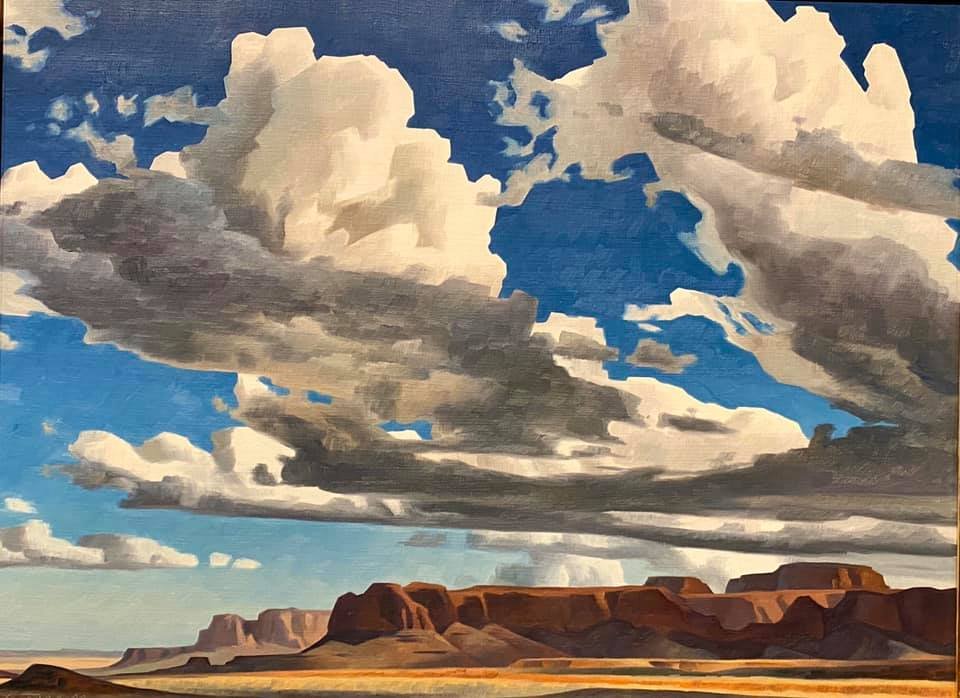 Wednesday, March 4: I first fell in love with the paintings of Ed Mell in the late 90s. A gallery in Old Town Scottsdale had a few of his artworks, and I was immediately smitten. When I got back to Edmonton, I ordered his coffee table book. Today, Sharon and I went to his first 50-year retrospective exhibit at the Desert Caballeros Western Museum in the very quaint Wickenburg, about an hour out of Scottsdale. It was utterly amazing.
Mell's cubist-influenced desert land and skyscapes are so unique, so beautiful. I see a little Lawren Harris in his work, but instead of the cool, boreal colours of Canada's north, Ed Mell fills his canvases with the colours of the Sonoran and Mojave deserts.
No way this could have happened if Sharon and Vic didn't happen to have a place down here, and I didn't happen to be here while the exhibit was running, so yeah, I'm pretty grateful. What a dream.
On the drive up to Wickenburg, we stopped by the Hassayampa River Bird Reserve to do a little bird watching. Cool place (literally), like a little oasis in the middle of the desert. No interesting bird sightings, but lots of beautiful bird song. After that, we had delicious Mexican in Wickenburg, and then the exhibit.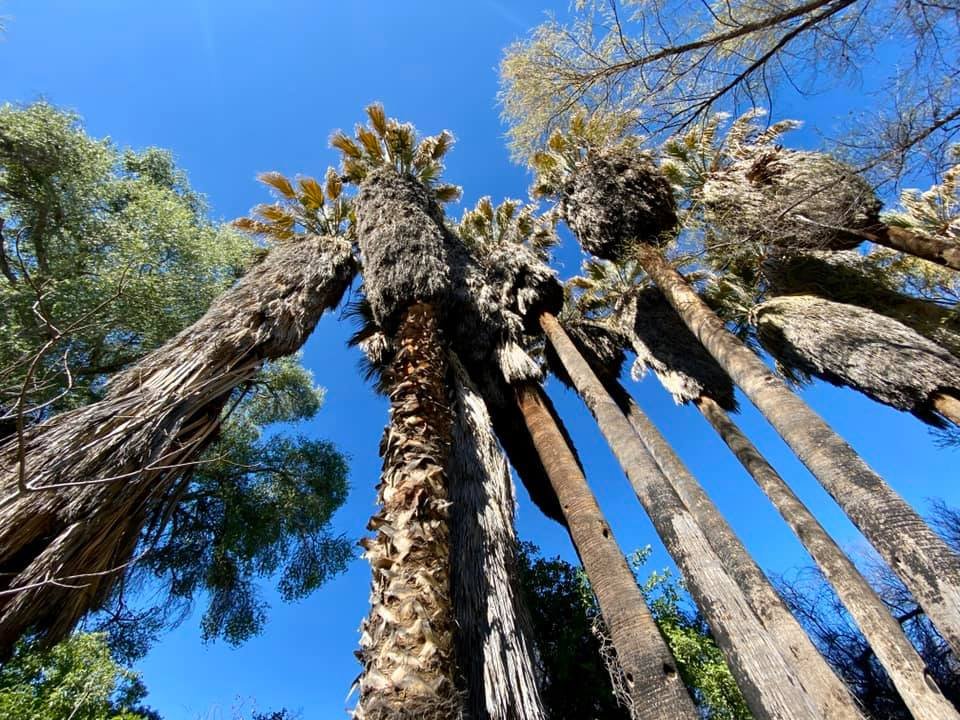 Once we got home to a very excited Stella, we walked over to 'her' fountain, which gasp, had been drained. Too much dog hair? Luckily, there is a deeper water feature not too far away, so we watched Stella swim for a bit before she dropped her ball down the drain. Hopefully that won't cut off the water supply to Scottsdale.