On my second day in Arizona, Sharon, Barb, Stella and I had a magnificent hike through Boyce Thompson Arboretum, which we visited for the first time last year. I thought it was where Dad, Shirley, Sandra and I had visited in the late 90s, but no, it wasn't the same place. I just remember Dad pronouncing arboretum as aboratorium.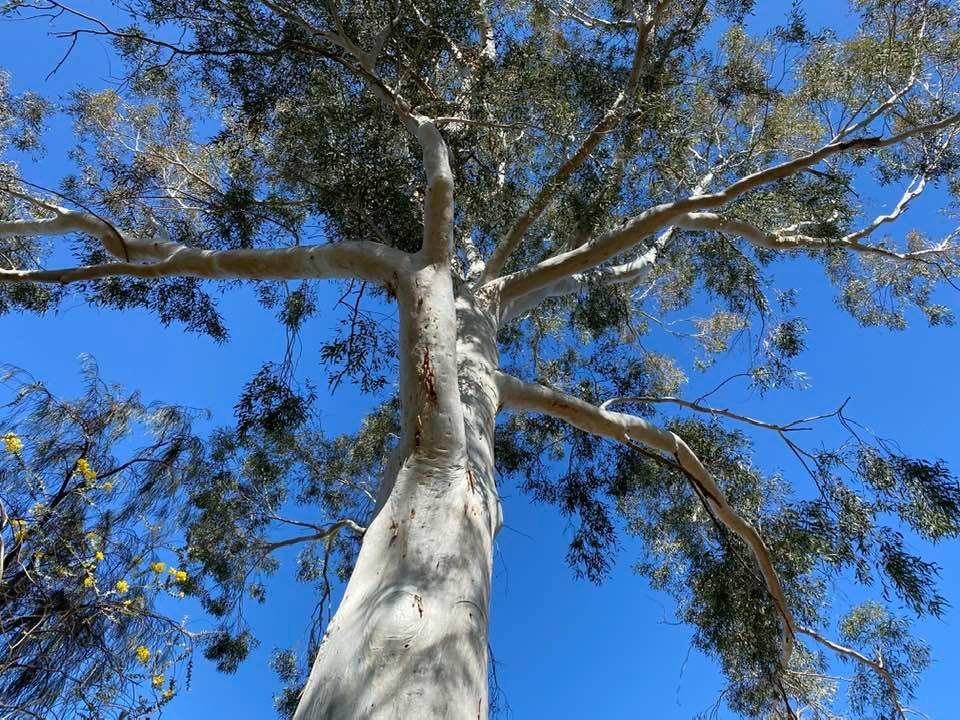 The Boyce Thompson is just gorgeous. Sort of like the Desert Botanical Garden, but a little more park-like and family friendly. The picnic area attracts a lot of cardinals, which of course attracts Sharon.
Although we brought a picnic lunch, it was apparently family day and the fundraiser hotdogs were cheap and delicious. I consider myself mostly vegetarian, but a holiday hotdog is not to be missed.
The multiple trails were really lovely, although it takes some effort to keep the dog away from the cacti. It was also hot. A perfect, blue sky day. We saw a bunch of cardinals and phainopepla (which look like small, black cardinals), lizards and a tortoisescape at the lake. My iPhone camera was OK, but no closeups.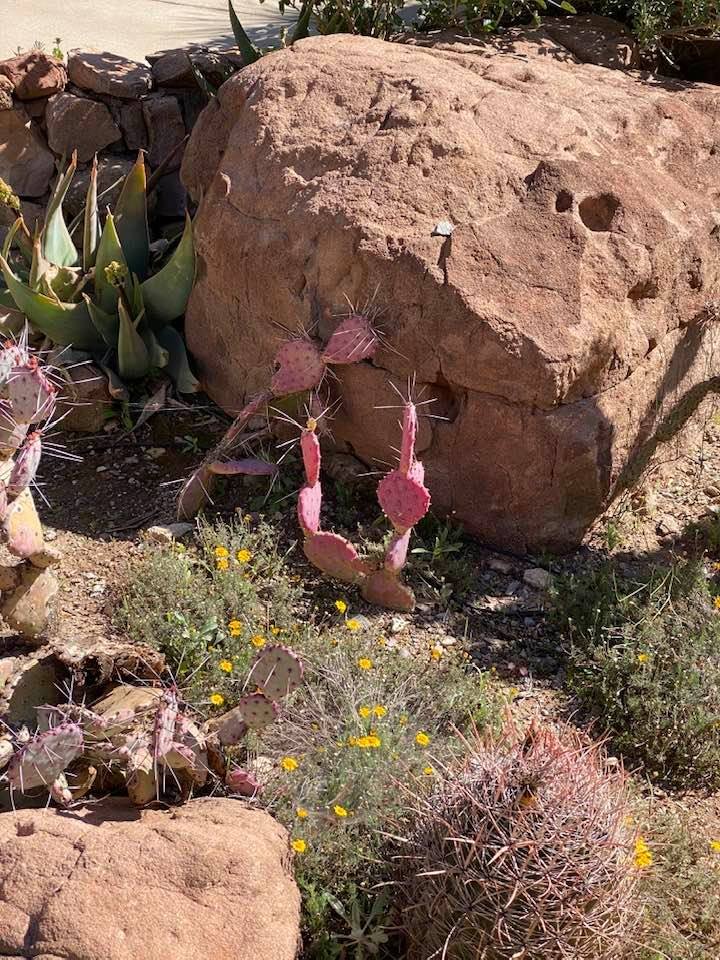 We followed it up with a return to one of my favourite places from last year – Queen Creek Olive Mill. We ate our delicious dinners (like last year, I had a tray of amazeballs bruschetta) under a grove of olive trees, serenaded by grackles.
And then, as always, Stella's daily walk to the civic centre about 10 minutes from their place for a dip in the fountain.