It's been awhile – more than a month – since I wrote in this blog! I haven't stopped walking. On the contrary, since Tom and I decided to walk to the Oilers games from my place instead of driving all the way to the university and then taking the train, I've hit 10,000-plus steps on more days than would be normal for this time of year. Or, the new normal, since I don't seem to be overall walking as much. I still walk home most days, but that is only 45 minutes, give or take, and about 6,000 steps.
Tom, on the other hand, has fully converted to the walking lifestyle. He was in mourning for a few years about not being able to run anymore because of his knees, and while he did walk with me fairly often on weekends, he didn't see it as a viable fitness alternative to running. In late July, after a long period of inactivity, he started walking on his own. And, true to form, he has become obsessed, logging between 20,000 and 30,000 steps a day. Bravo to him! Over 25 years of walking, I have measured my walks in terms of time, not steps or kilometres, but the step counter app (Pacer) has become quite a good gauge, and in Tom's case, motivator, to get moving.
As for temperatures, we had several snow episodes in November, followed usually by warm ups, so while it hasn't been snowless, the sidewalks have been clear for much of the month. The freeze-thaw cycle has continued into December, but the landscape is now white. (Only recently did the river freeze over, however.) It always seems to snow whenever I need to drive somewhere. A few extremely cold days too, but because I haven't been keeping up with the blog, I can't say what days. I now have a much warmer coat that for the first time in years goes past my ass, so I am able to withstand whatever weather is thrown at me, for the most part. Last Friday (December 13), Tom and I walked to Padmanadi's from my place (about 25 blocks) in a blizzard. We arrived, however, safe and sound and ready to partake in an all-you-can-eat-soy and soy adjacent buffet.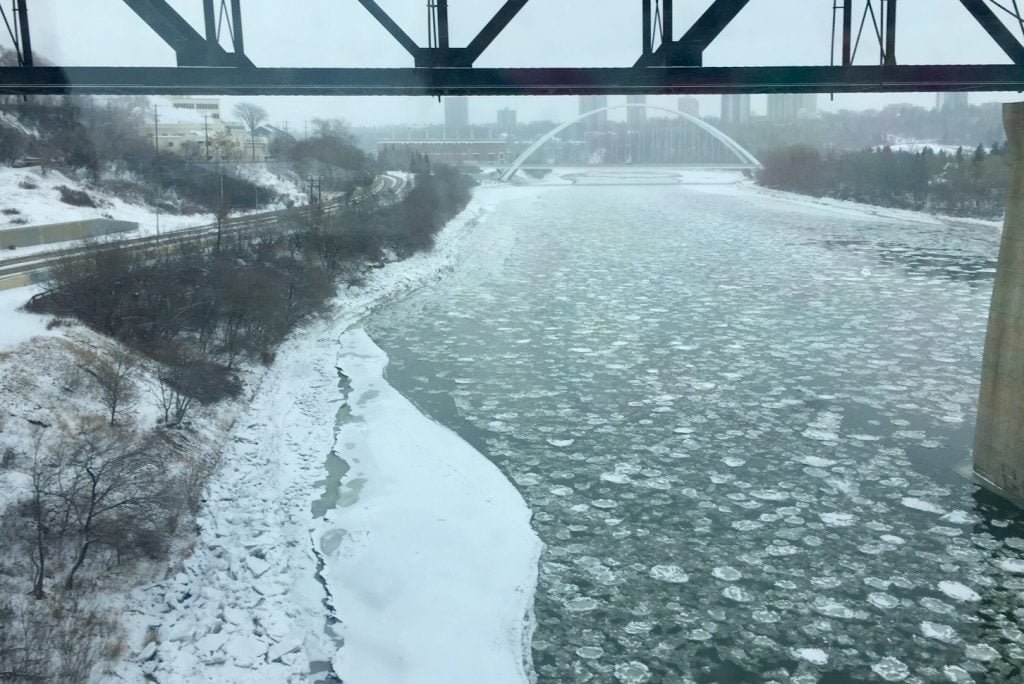 Very often, the weather between Christmas and New Year's is a frozen hellscape, but this year it looks relatively moderate. Hopefully that means a lot of walking. Real walking, in the woods. Preferably with a dog.  
About -6C today. Sunrise: 8:47 AM. Sunset: 4:15 PM.