Went for a walk in Whitemud Ravine with Stella and Sharon on Sunday. There is still snow in spots, but the path down the power line is clear, and the creek is running very high and very fast. Stella found a series of giant sticks and amused herself (and us) trying to haul them away.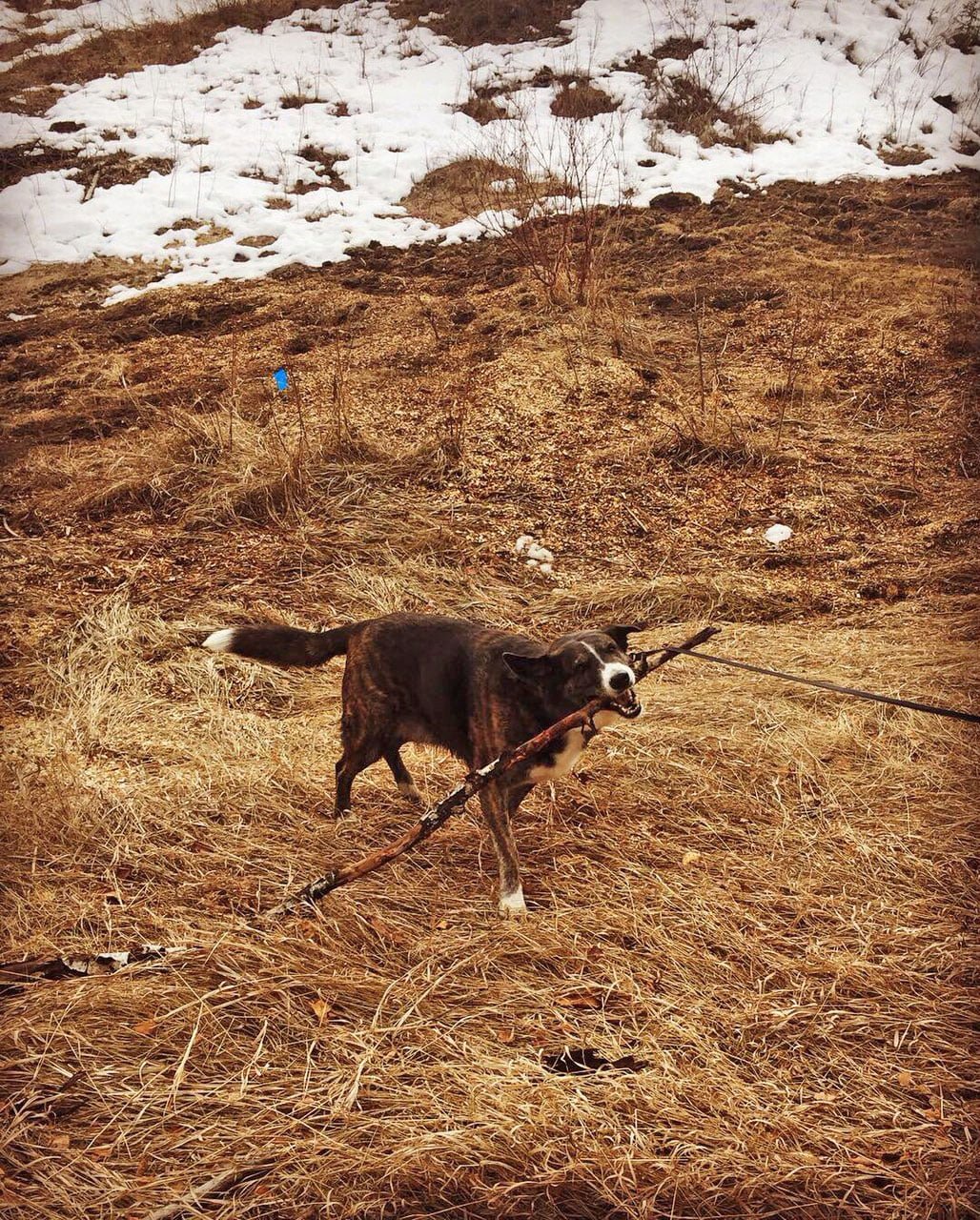 It was overcast, but warm. Saturday was beautiful with a bright blue sky (like today, Monday) but I was mostly running errands so I didn't go for a walk.
I've been walking most work days home, and that will pick up now that the hockey season is almost over (thank god). One more home game, and then we are freeeee! I wish the Oilers were in the playoffs, but the regular season is such a time commitment already, so I'm not sad about gaining some more time in my life. More time, that is, to frolic in the woods after work and on the weekends.
8C (yesterday).