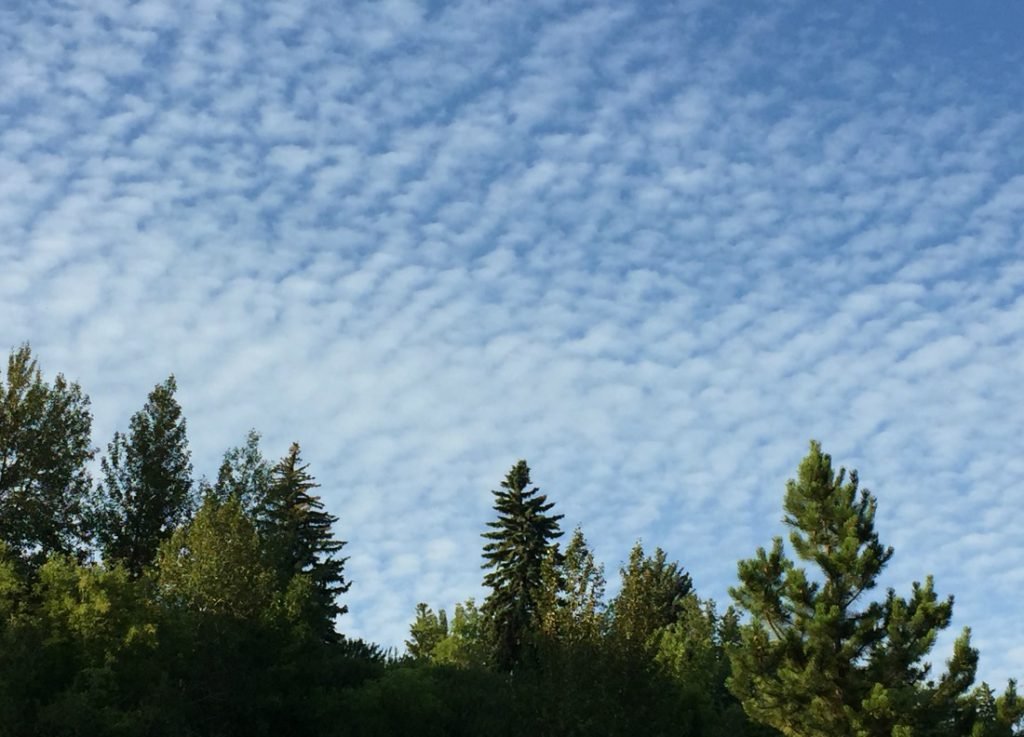 On Saturday (July 22), Tom and I went for pizza, and then for what turned out to be a most beautiful walk in and around his neighbourhood of Glenora.
We started off by walking to the fountain in Alexander Circle, which in itself, is a sight to behold.
The grand, century-old houses, the fountain and the ubiquitous "gardens in bloom" signs signify that you've entered the rarefied world of old money and tasteful garden cherubim.
No hand-crafted Godzilla water features, in other words, like you would see in my beloved Mill Creek neighbourhood.
Picturesque fountains aside, after reading a few of the inscriptions on the benches, we turned east into the ravine on our way to the river which is just a short 20 minute walk from the top of the hill down a gorgeous, green trail. It runs adjacent to Groat Road, but all you can hear are the birds.
The sky was unbelievable! The clouds had taken on a particularly lovely formation, like puffs of cotton speckled across the blue expanse. We stopped multiple times to look and Tom said the phenomenon is called a Buttermilk Sky (because of the 'curdled" appearance of the clouds). I had never heard this before, and while it's unusual for Tom to comment on such things, I took him at his word. Buttermilk Sky. I like it. Although I don't think of buttermilk as curdled, only something that I would never willingly drink unless its dissolved in pancakes and covered in maple syrup.
At the river, we turned west into MacKinnon Ravine. No relation. It was such a gorgeous evening. We were walking late, about 7:30, so for most of it we were in the cool shade, although the sun was still high(ish) and hot.
After about 15 minutes, the trail turned steeply up over the bridge and back into Glenora. The entire walk was a little more than an hour, and spectacularly beautiful. We will do this one again.
25C/7:30 – 9:00(ish)