A week and two days ago Stella came into our lives. A six-year-old rescue from the Humane Society, Stella, who was inexplicably named Laccy, is a sweet doggie everyone has fallen madly in love with. Except for the cat. Wanda is tolerant. Lots of sniffing and a bit of hissing, but overall, they seem to get along very well.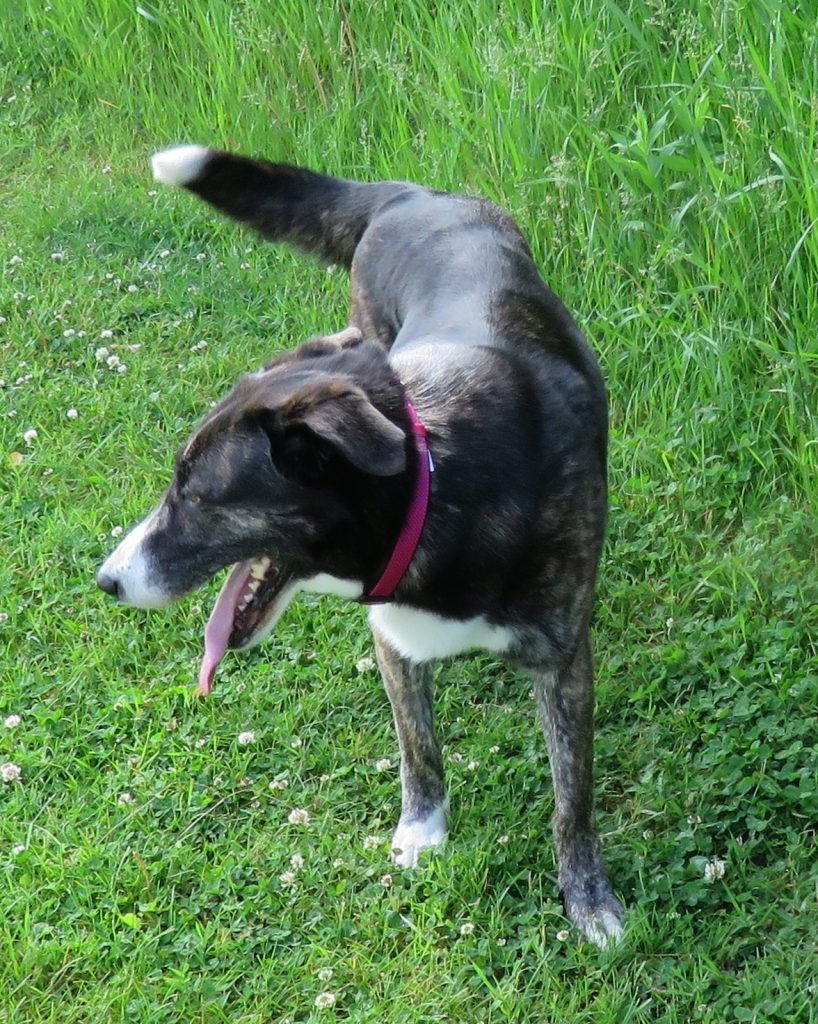 Stella is a champion ball retriever and water splasher. She plays hard and sleeps hard. She loves her pack and is starting to trust that we aren't going anywhere, or more to the point, she isn't going anywhere. Stella has found her forever home.
Not much is known about her, other than her previous owners gave her up because they were moving to an apartment and couldn't keep her. I would move heaven and earth to keep a dog like Stella.
Today was my first ravine walk with Stella. She did awesome. She's not an instigator and mostly ignores people and other dogs, but will introduce herself if required. She is friendly. A bit wary but that seems to be lessening. Her absolute place of happiness is the water, so we let her play around in the creek under the third bridge in Whitemud Ravine, which was Maggie's favourite bridge.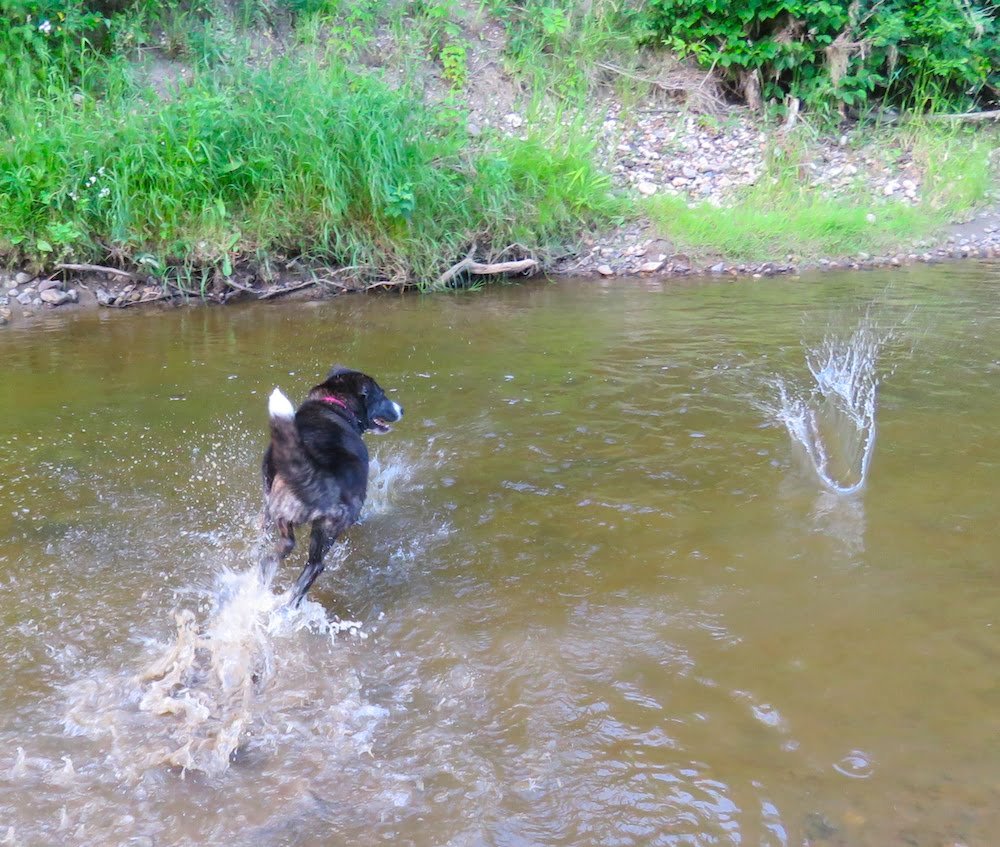 It's so nice to walk with a dog again. I miss Maggie very much, but Stella is making up for some of that loss. It's always better with a dog. Always.
10:00-11:00ish/22C. (We are in the middle of a heatwave. Yesterday it was 30, and probably today too.)