Just getting to this post now, even though my most recent walk was on Saturday…two days ago. Starting from the Strathcona Farmer's Market, I walked over to Mill Creek Ravine, headed south to the trestle bridge, then north to downtown. About a two hour loop, since I stopped for about a bazillion photographs.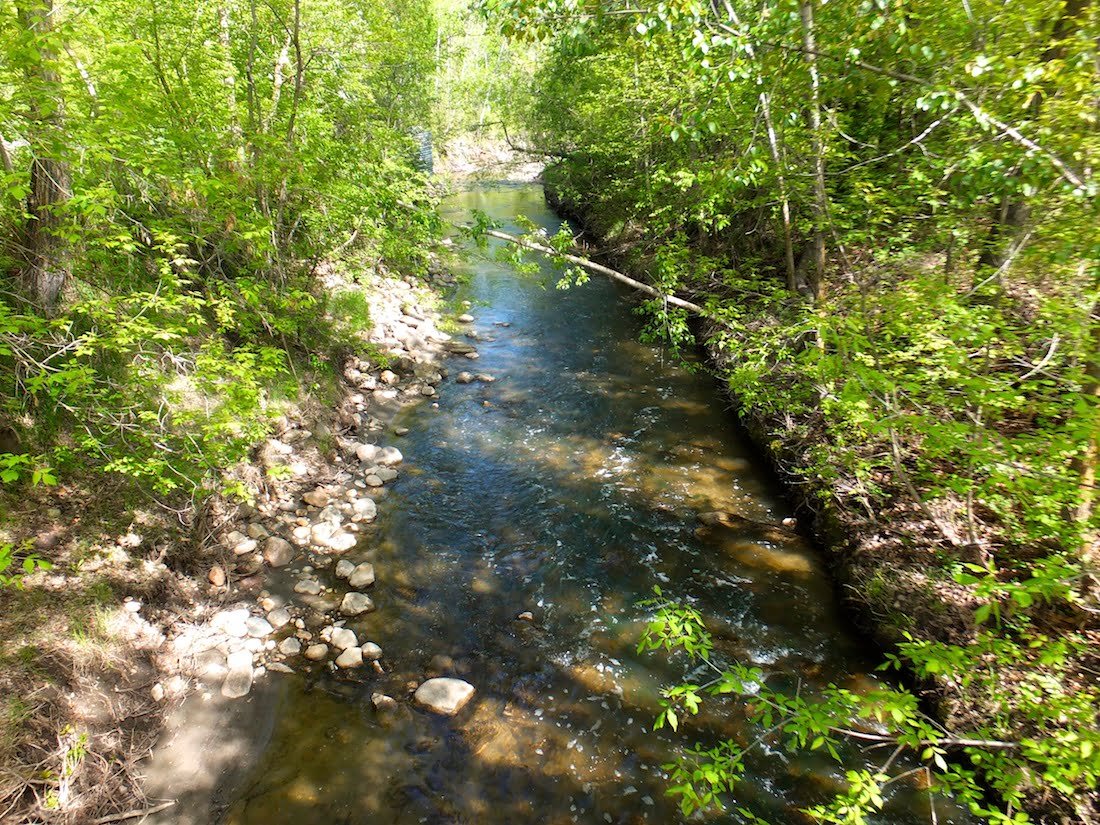 After all the rain, I thought it would be flooded in a few areas, but no, just humid. Lots of water in the creek though, enough for all the dogs who were out for walks to jump, splash, and play in. Wet dog smell competing with springs' unfurling scents. An absolutely beautiful morning. An explosion in green.
May is even more changeable than September. Spring (the visible part) appeared to be running late because there was so little green, and absolutely no blossoms, even mid-May. My blog posts from previous years seemed to bear this out, but then the heat happened, and the rain. As of May 31st (Saturday), we had caught up in spectacular fashion. It's as if nature has bench marks. With the right ingredients (sun, water), it will work overtime to get where it should be. We are the beneficiaries of spring's work ethic these last two weeks, and nowhere was this more evident than in Mill Creek Ravine.
I had heard that there would be city representatives on the Cloverdale Pedestrian Bridge, but they were the only people who weren't on the bridge. The river valley was packed, especially on the bridge and Louise McKinney Park. In a recent article, David Staples from the Edmonton Journal suggested that the river valley is underused, and all he ever sees is joggers. He even said that the river valley was a failure. It's a heartbreaking, and monumentally inaccurate statement. I see every kind of people. On Saturday, it was the place to be. Sunshine, river, dogs, bikers, runners, walkers, amblers, photographers, old, young. And me.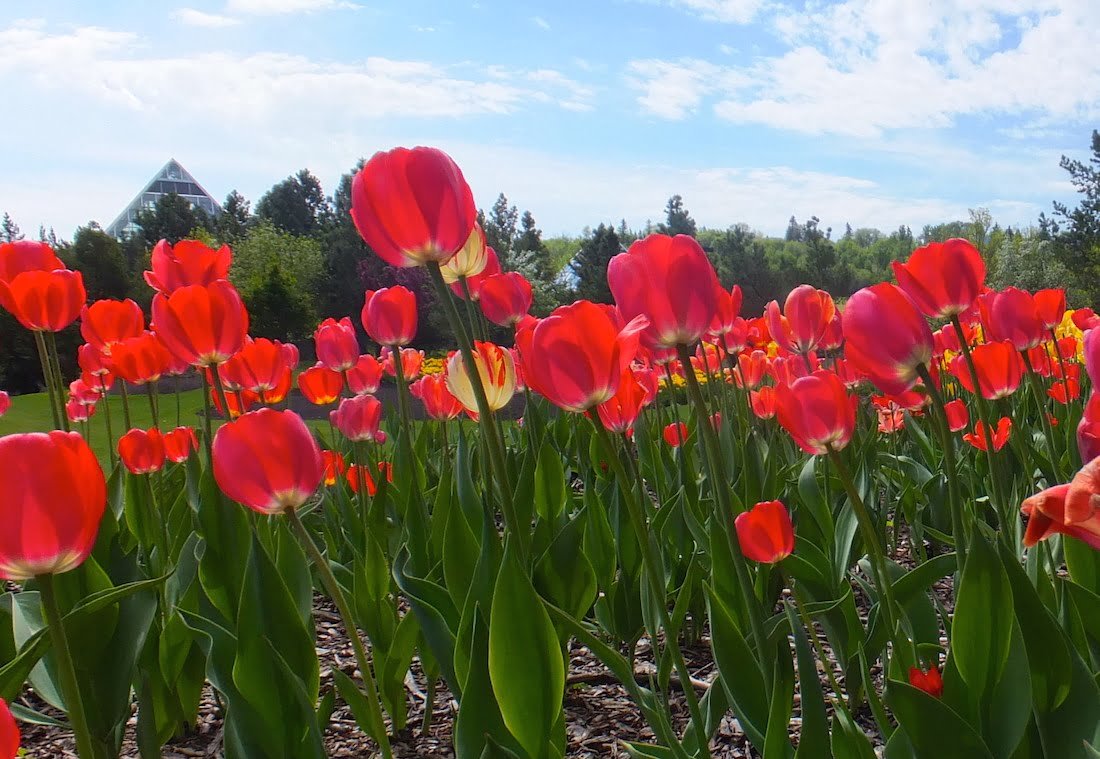 22C/9:45AM to NOON