Now that it's snowed 10cm, and I've nearly broken my back shoveling heaps of wet snow, time to reminisce about last week's trip to warmer climes.
Spent October 23rd to October 28th in Scottsdale, Arizona celebrating my birthday and laughing till my guts were sore and tears poured out of my eyes (and into my gin.) To say that it was fun would be an understatement. It was a blast. The six of us didn't stop laughing the entire time. I'm not gonna lie, I wasn't looking forward to this passage into another decade, and my inclination was to keep it on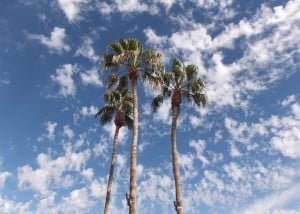 the down-low. When the idea of a 'destination birthday' came up, I was less than enthusiastic, but thoughts of heat, palm trees, and free-flowing beverages dissolved any concerns. Also, and most importantly, the company. Such great gals! Funny, easy-going, willing to sleep on hard couches and brave unfamiliar streets in the dark to find In and Out Burger. Ready to get up early on a holiday and hit the open road in search of coffee and outlet malls. I am a lucky person. Also, an older person. Much older.
The first few hours in Scottsdale were spent stuffing six women and their luggage into a rented van, and figuring out why the Garmin kept calculating distances from Edmonton, not Scottsdale. In spite of this, we did manage to find the burger place, and after some fretting and texting, flip up the whothefuckknewitwasthere antennae on the Garmin, which suddenly came to life at the In and Out Burger somewhere near Scottsdale. A quick drive to the condo to drop off luggage, and then over to the Fry's for groceries and alcohol. Back to the condo, into the hot tub. Minutes later, Barb got stung by a scorpion. We didn't know it at the time. Thought she'd turned her arm in the wrong way, pinched a nerve, but then the swelling started…and the tingling. Tingling is a bad sign, or so I've heard. The next morning, we were in the Emergency department at a local hospital.
Funny thing about American Emergencies~they are empty. Or at least this one was, and considering how many wrinklies (with pre-existing conditions) vacation in town, this came as a surprise. Inexplicably, we all got invited back to the exam area, and spent the rest of the morning talking and joking with the medical staff, while the hot army medic failed repeatedly to get blood from Barb's arm. The doc said
her symptoms were consistent with a scorpion bite, but we never did see the little bugger (the scorpion not the doctor.) Interesting chat with the doctors and the nurse, all of whom were male and handsome, although not all were heterosexual (hence the recommendation for a local drag show.) Compared Obamacare to Canadian health care, with no consensus (on their part.) Got some good recommendations for restaurants (Houston's) and outlet malls. The best part was when Barb asked the army guy (with the giant Mary on his bicep) what he thought of the recent government shut down. When he drawled, "Well, you really can't blame the Republicans', she shot up from her stretcher like an unregistered bullet through a concealed gun. "YES YOU CAN!" she yelled, her arm tubes flailing. End of political discussion. Patient much revived.
So, after our brief journey through the American medical system, a bottle of freshly dispensed Vicodin in hand, we proceeded to Anthem Outlet Mall. It was hot. Beautifully hot and sunny. Had lunch, wandered through the stores. Bought sparkly purple shoes and a t-shirt with a snowflake on the front, and then sat outside with a coffee for an hour, waiting for the others to finish. I suck at shopping (bookstores excluded), and the bushes were twittering with butterflies and birds (starlings, I think.) Nice way to spend an afternoon. Like the Emergency, the outdoor mall was mostly empty. The mass northern exodus still a few weeks away.
That evening, we went to The Melting Pot for some birthday fondue, and after some delicious dunking at the restaurant, some delicious dunking in the hot tub. Ended every day like that, in fact. Many drinks. Many laughs. Only one scorpion bite.
On Friday, we took off early for Sedona. The drive was GORGEOUS. Rolling desertscapes, and then the slow, but spectacular emergence of the famed red rocks. Appropriately, we listened to a Mexican radio station thumping out Spanish dance music. We felt like a van of Thelma and Louises (minus Brad Pitt and the suicidal leap off a cliff.)
Sedona is like a mountain town, like Jasper or Banff, but with red rocks instead of snow-capped mountains. Big fuckers, yes, but not mountains. So incredibly beautiful. Wandered around a bit. Bought a Christmas decoration (sparkly saguaro on a ball), and watched Barb and Janna play a set of outdoor marimbas. After a tear-filled trip to the psychic, where I discovered that I am at the beginning of a BIG CHANGE (which I knew) AND I'm severely depleted (I just looked that way because I wasn't wearing mascara), we had a margaritas (which helped the depletion) and Mexican food for lunch. We toasted our dear friend Verda, and just enjoyed the heat and the easy conversation.
Toward the end of the meal, Janna ran over to the van (using the crosswalk, officer) and talked a nice policeman out of ticketing us for staying longer than three hours. Janna is very good at this sort of thing. It's fascinating to watch. The guy even stopped traffic so we could back out! Free to leave, we ventured over to Slide Rock National Park.
At the risk of overusing the word 'beautiful', Slide Rock is beautiful, including the autumnal drive up to the water. It's like a big creek, or a mini-river, and people slide down the rocks in frigid, relatively fast-moving water a short distance to where all the toochickenshittodothat people stand, point, and take pictures. High-fives to Janna and Kate for taking the plunge! Some kids even jumped off the higher rocks into what was basically a stream. While they squealed with delight, I cringed with with thoughts of broken necks. According to Grace, this place is packed in the summer. I think if it were 45C, I would jump in and stay in for weeks, but at 26C, I'm good. The surrounding rocks were stunning. In heavily regulated Canada, this entire place would be cordoned off and there would be warning signs everywhere. In Arizona, you are on your own baby, slippery rocks and all.
After an ice cream, back to the Sedona area to the Church of the Red Rocks, one of the most spectacular places I've ever been. Not so much the church, which is nice enough, but the view from the church. Incredible, like someone had squeezed burnt sienna straight out of tube onto a blue canvas. The contrast of undiluted colours and the late afternoon sunlight sucked the breath right out of my lungs. Grace, a previous partaker of the pink buggy tour, pointed out that the colossal mansion below the church is rumoured to belong to Nicolas Cage. Impressive. (Not Nicolas Cage, the house. Cage hasn't impressed me since Moonstruck.) After many photographs, we left for 'home.' That night, we wandered around Old Scottsdale (it's bigger and blingier than I remembered), and then to Grimaldi's for pizza. Somewhere in there we had a ride on a motorized rickshaw thing, and later, a drag show, but I didn't go to that. Too tired.
Saturday, we went to an Oilers game at Jobing Arena outside of Phoenix. Have to say, this was one of the highlights. Don't really care for hockey (anymore) but the atmosphere was awesome. Lots of high-fiving with fellow Oilers fans, who seemed to outnumber the Coyotes by half. Also, the comments from Grace and Janna were hilarious. Neither one gives a shit about hockey, but they played along as if they did. So funny. I think we annoyed a few Coyotes, but the Power Rangers sitting behind us were cool. I was very pleased to find a Wetzel's Pretzels stand, so along with the free hotdog, the eatin' was good. Also the drinkin'…at Jimmy Buffett's Margaritaville, after the game. Kind of Vegas-like around the arena, but outside of it…a total dead zone, other than the ubiquitous outlet mall. According to my bro-in-law, the arena and surrounding businesses are massively in debt. Hmm…an overly ambitious arena project? Crazy talk.
Sunday was the 'relaxing day', although we still packed a lot in. Most of us, anyway…Barb had a lie in and then spent the day by the pool. The rest of us stopped at The Breakfast Club for…breakfast…and then to the Desert Botanical Garden, which was its usual lovely, peaceful self, followed by a trip to the Solari Bells Acrosanti workshop, to see some wind chimes. Beautiful. A few more malls, Costco (another inexpensive boozery), and then a long dip in the pool. As per the recommendation of the medical staff at the hospital, we went for dinner at Houston's, which was awesome. Janna tripped on the way out, and a woman yelled, "OH MY GOD ARE YOU ALRAAAGHT?!" in a hilarious southern drawl. It became our mantra, along with Grace's "AIN'T NOBODY GOT TIME FOR THAT!"
I think we were all in agreement that a few more days would have been perfect. Ah well, next time. A BIG THANKS to all my friends and family for making my birthday so ridiculously fun and memorable.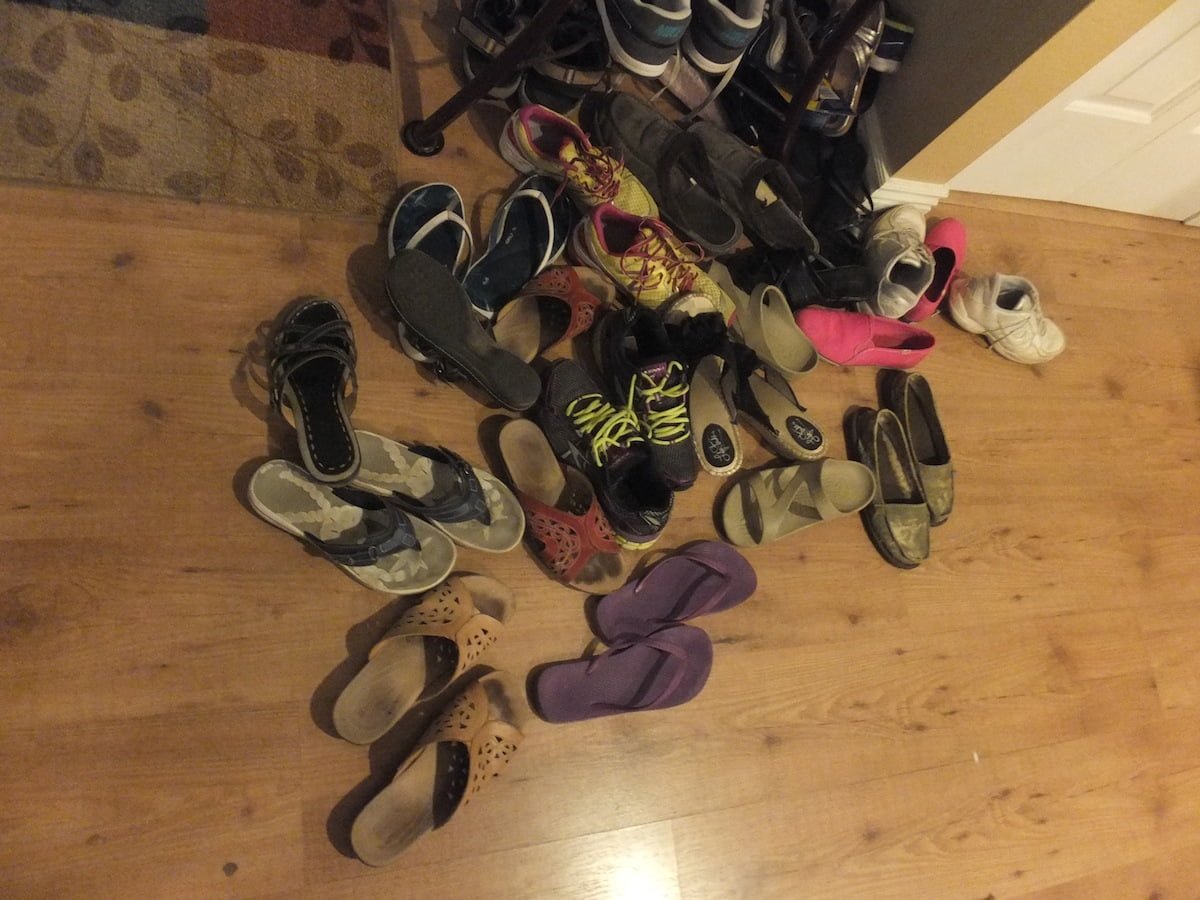 (BTW, it was around 30C the entire time)
More pics on FACEBOOK