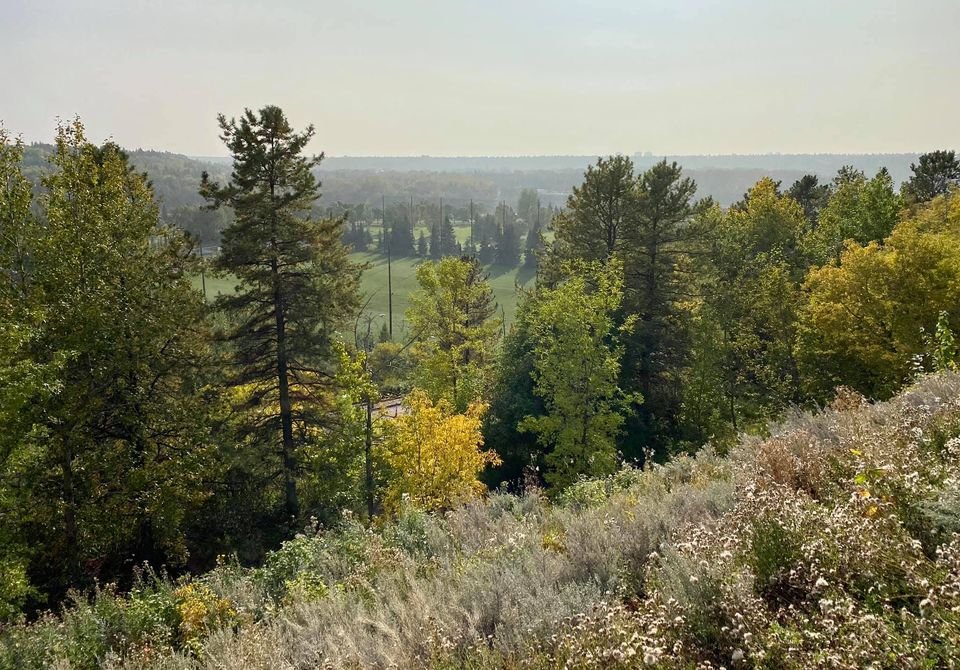 An extra long after work walk today because I didn't realize the trail that goes up from MacKinnon Ravine to Glenora (near the Alexander Circle Fountain) was closed off for repair!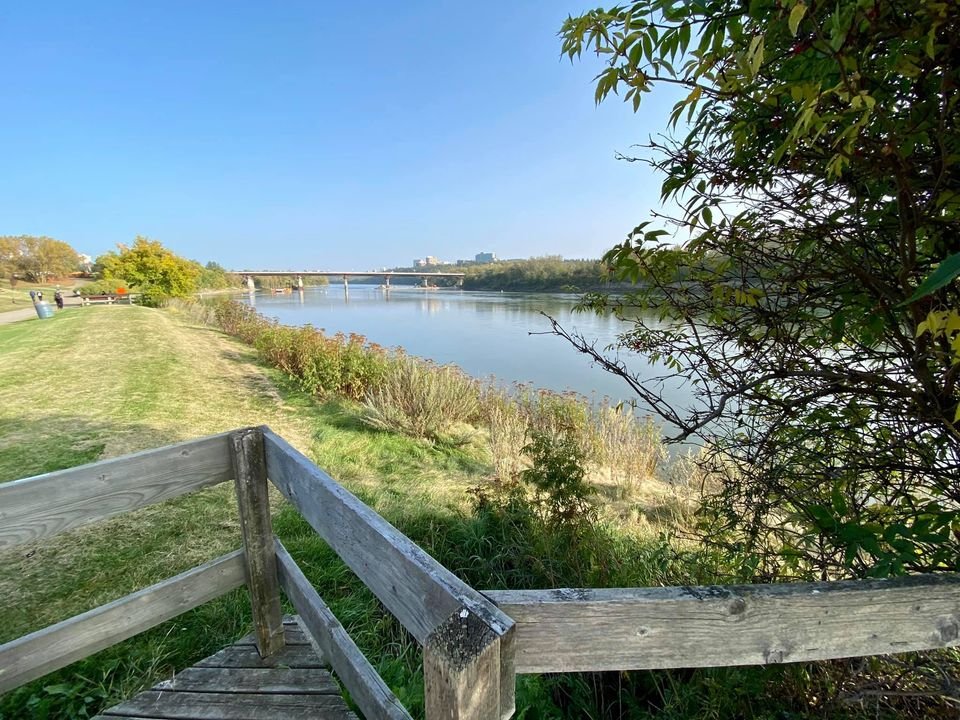 Sooo I had to take the long way to Tom's, back down into the ravine, up to 142nd Street (I cheated and took the stairs) eventually winding my way back. By the time I reached his place, and we walked to mine, 12,206 steps and about 90 minutes.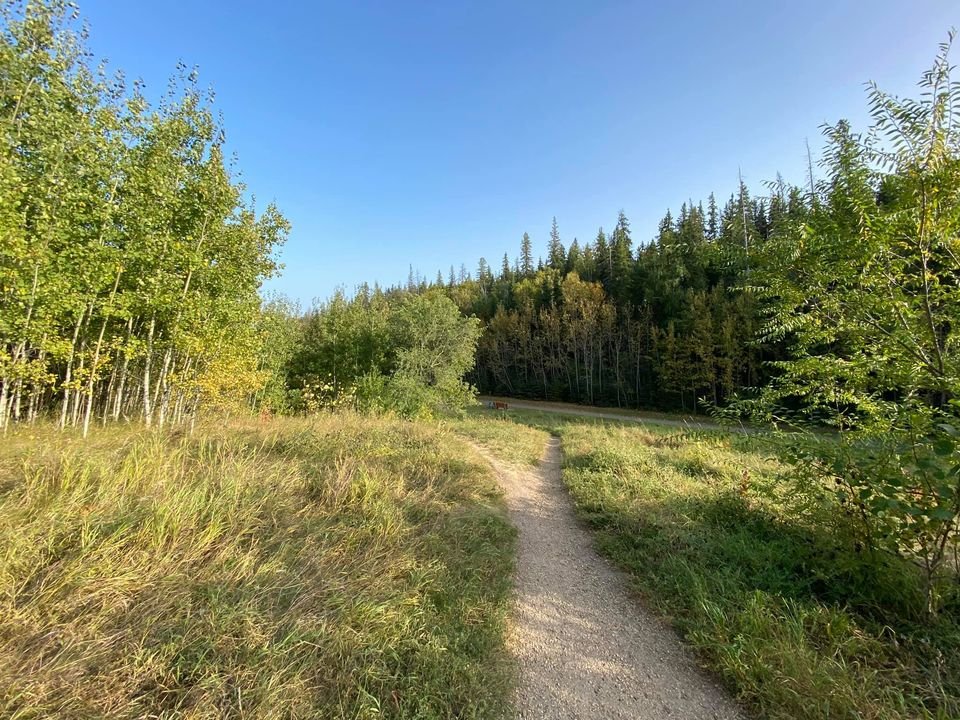 Definite smoke from the US on the horizon, depending on which way you looked. East, clear blue sky. West, smoky haze. Gorgeous day though. Sunny and 19C. Even saw a random Buddha.