OK, so this is from last weekend, but at least it's here and not on the ephemeral Facebook.
Stella and I went for a walk in Whitemud Ravine on Thanksgiving Monday, and on the way back she picked up a plastic water bottle in the bush. And then she carried it the rest of the way, until we found a garbage. She's got a thing for plastic bottles. Or recycling. One or the other.
I carried her gob-soaked ball.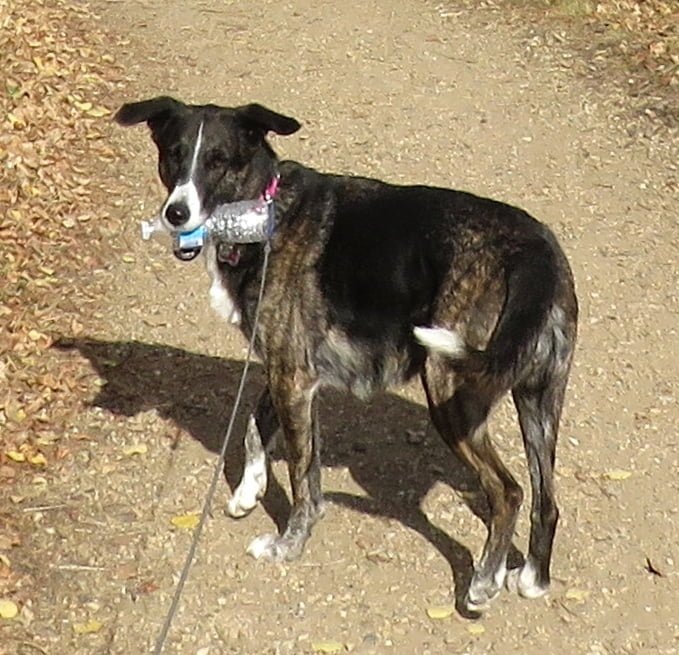 I think it was about 20C.