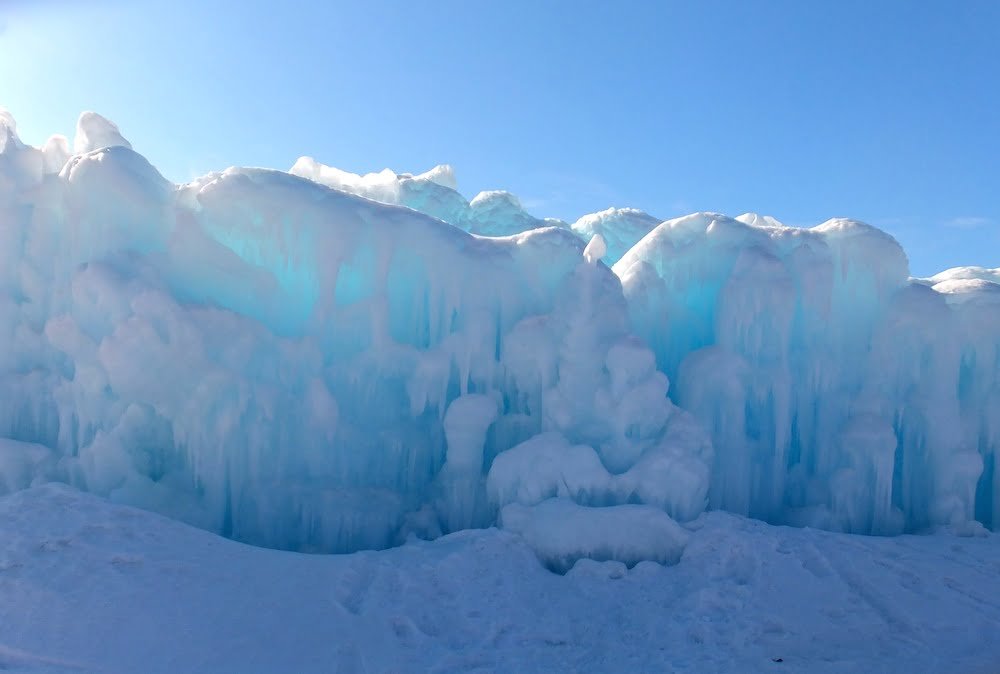 Another twofer. Walked last Sunday in Mill Creek Ravine and today (Friday, lunchtime) at Hawrelak. Both days beautiful, although today it reached 13C under a blue, blue sky.
Very little snow left, and what is left is mostly ice. El Nino. Or something. We walked past the ice castle in Hawrelak, which is now closed to the public. Should have gone in December. Or even January. It's still beautiful from the outside, although it now resembles Mrs Havisham's wedding cake.
And, I saw a goose flying over Saskatchewan Drive. First of the year. And it was a nice goose! Things are definitely looking up. Or at least, I was.