Winter well and truly arrived last…I forget now, Thursday? Short memory for the actual date, but I do remember shoveling 35 cm over a period of a couple of days. And then it got cold. However, today is the perfect 'winter' day. Minus 4, with cobalt blue skies and sparkling white snow. Entering from the Aspen Gardens trail head, it was quite obvious that few people had ventured into Whitemud Ravine
since the big blizzard. Some cross-country ski markings and a sort of path that was not entirely packed down yet. Not slippery, just unsteady underfoot. It could have snowed last night it was so pristine and lovely. Sweet birdsong everywhere, and a big raven on the way out of the ravine. I think he was following me, but because of the sun, I could only get photographs in silhouette. When it flew away, his wings were incredibly black and shiny. Beautiful.
Maggie would have loved it, but she's not up to long walks in the snow. I did, however, take her for a short one earlier around the neighbourhood. She insisted on wading into the deepest snowbanks to pee. I trust that she's knows what she's doing, but that's gotta be cold on her lady business.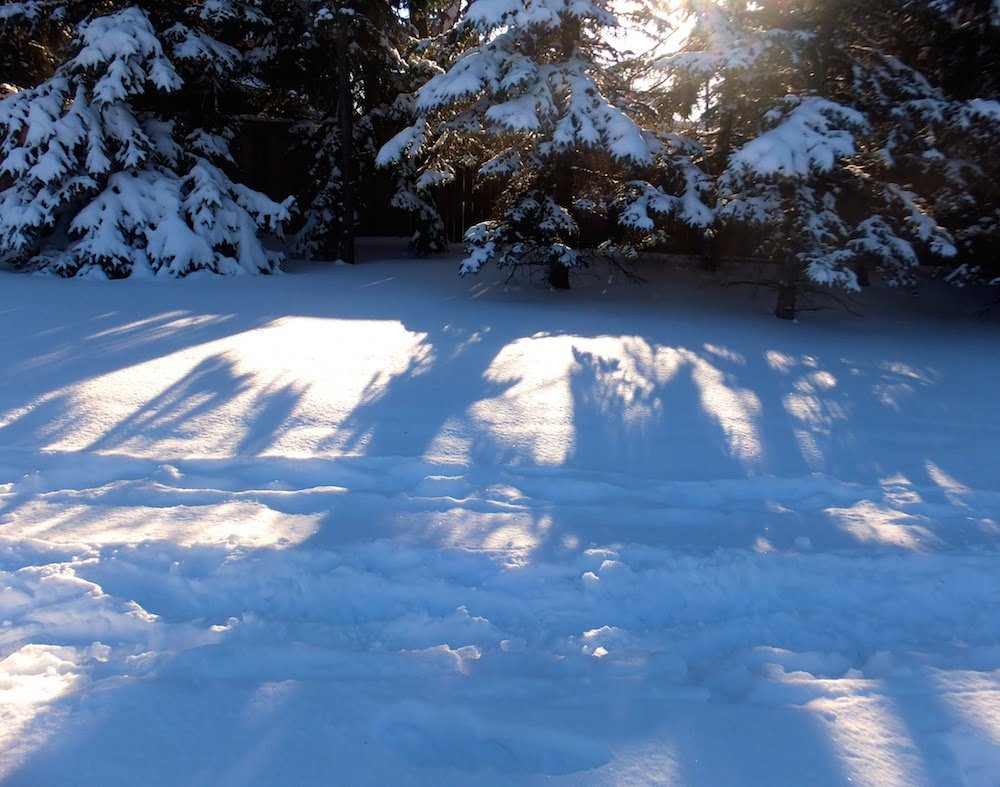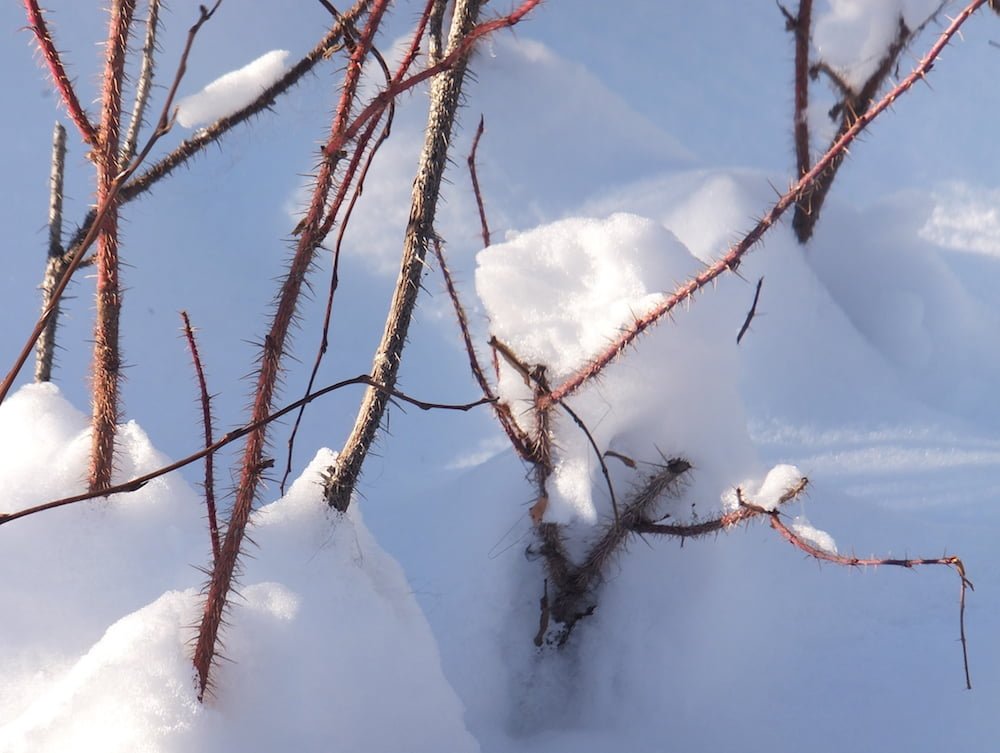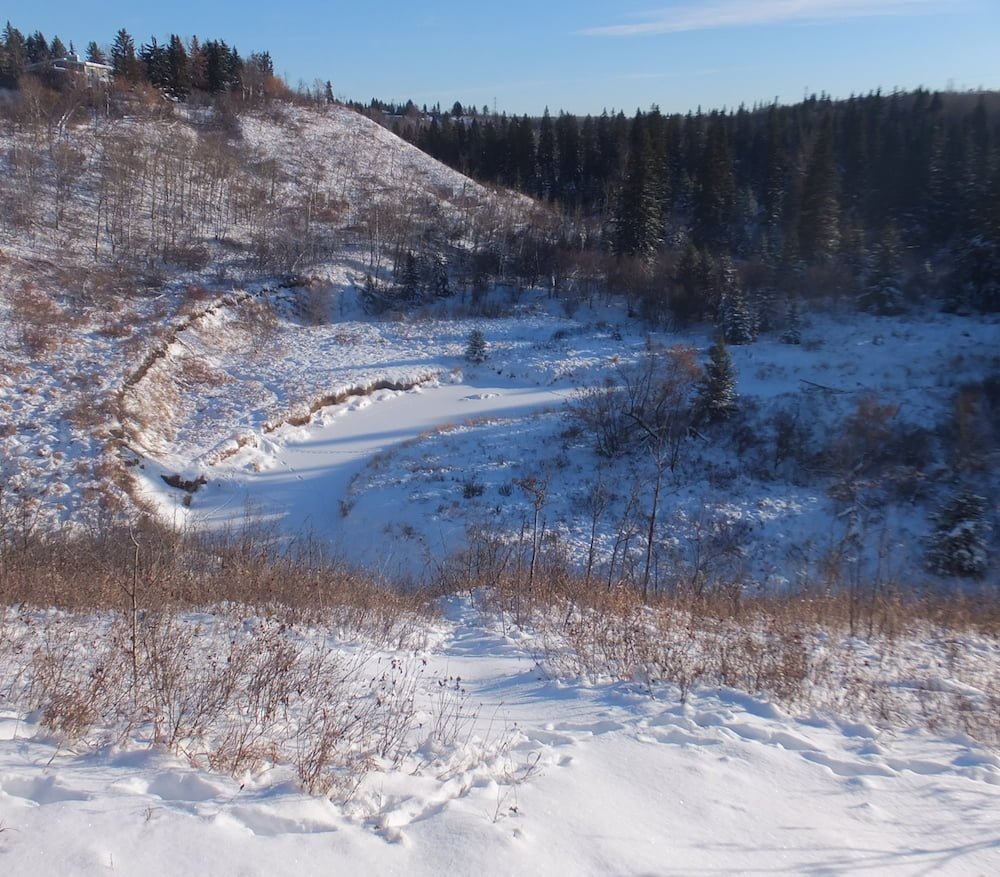 1:00 to 2:30/-4C