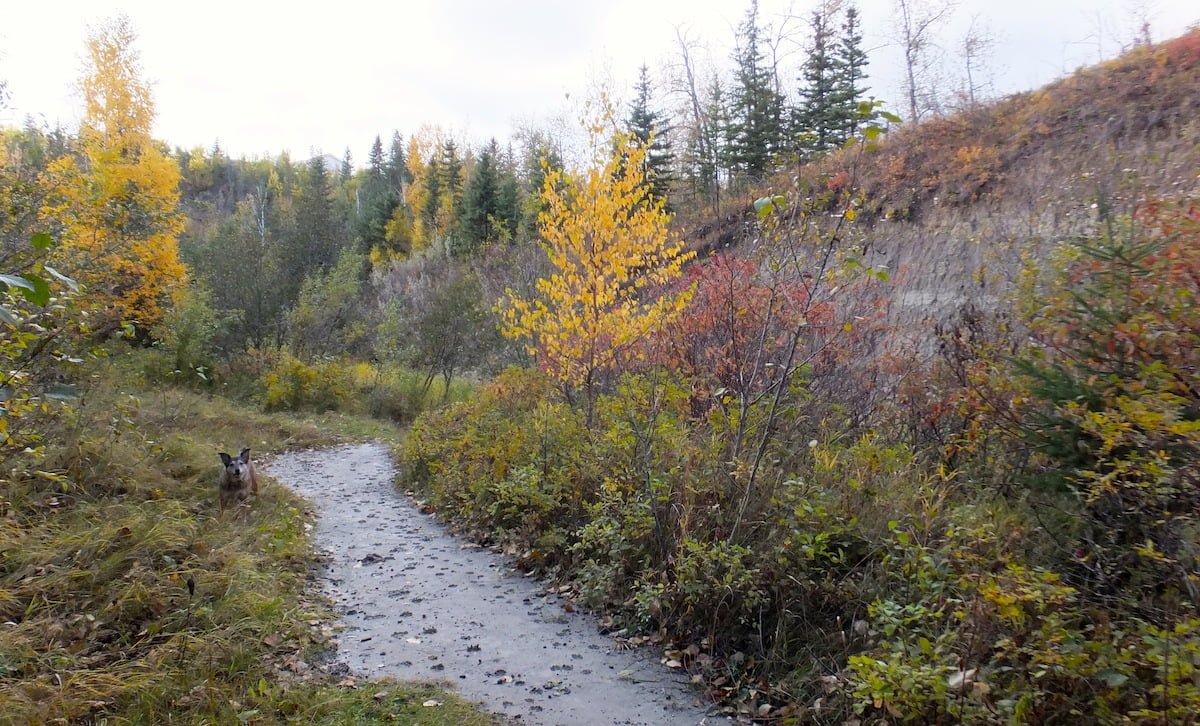 Maggie decided that she did indeed wish to go down the hill and into Whitemud Ravine, after a week or two of full-on resistance. This is good news for everyone, especially me. It's boring to walk around the power line, and the ravine is particularly nice right now. That dog is immovable
when she doesn't want to go somewhere, and by somewhere I mean down a hill. It's difficult to distinguish between belligerence, laziness, and actual age-related discomfort. Once she's on the trails, she has the energy and enthusiasm of a puppy. Getting there…can be frustrating for all of us. A 10 minute walk to the powerline takes much longer, once you factor in the grass and rabbit-shit eating, pooping two or three times, peeing ten or fifteen, and comprehensive smelling of things. Fun for the walked, I suppose, not so much fun for the walker. And then to be denied the pay-off, the ravine, is just annoying. I don't want to hurt Maggie, but I'd like to know what her dealio is with the hills. Or that hill, in particular.
At the bridge, a guy came around the corner with four dogs. The lady in front of me had two. And then Maggie. It was a flock of dogs, all happy to see and sniff one another. The trail just beyond the bridge was, as I had hoped, awash with wet leaves. It's cool and mostly overcast today, so the entire effect was one of autumnal beauty at its peak. Thanks Maggie. I needed that.
2:30PM/6C