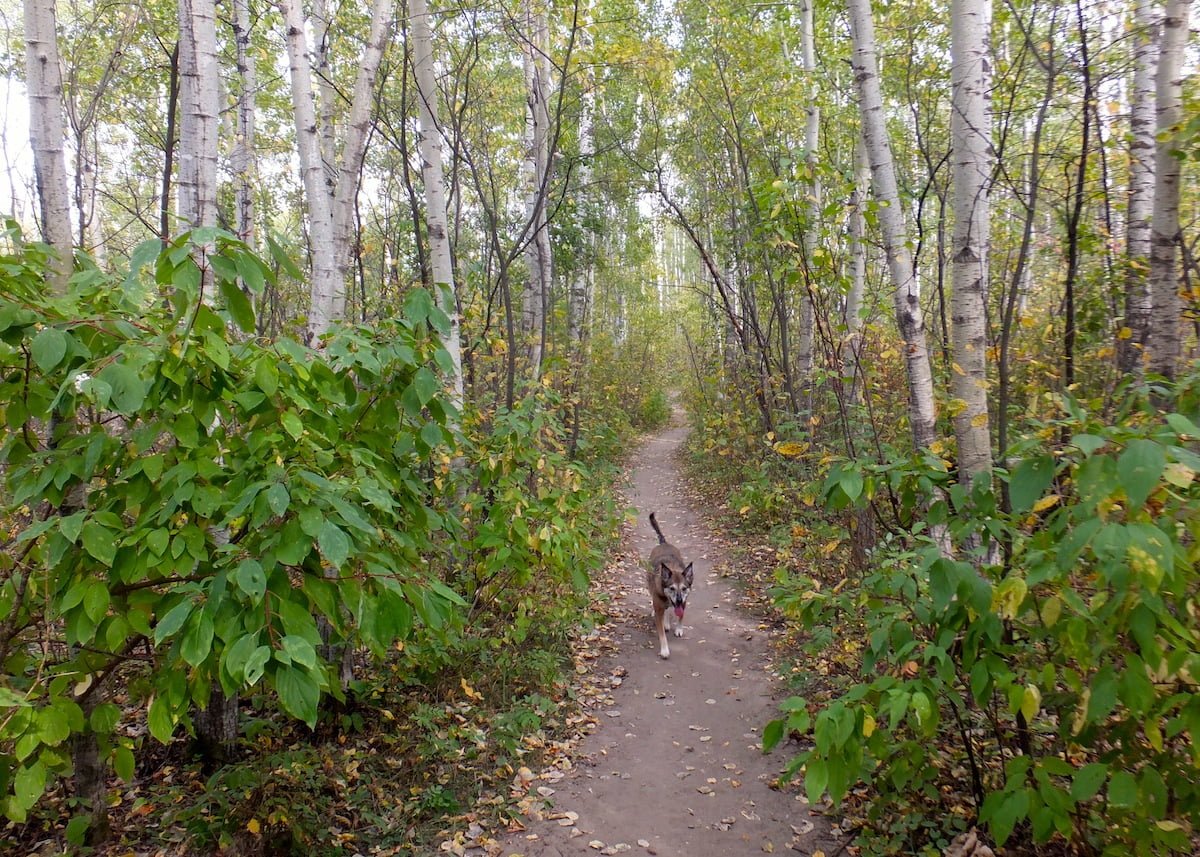 Didn't feel like the first day of fall under the hot sun. Looked like it though. Walked through Terwilligar offleash on Thursday, and Whitemud Creek today. In between, nothing, because of my class. Maggie came on Thursday, but settled for a quickie this morning. My afternoon walk would have been too long for her. Maybe. Sometimes she's got it, sometimes not. The glucosamine seems to be helping her.
Terwilligar was very beautiful. Usually we just walk the periphery, but this time decided to take some of the monkey trails which were MUCH nicer.
Today, an hour's worth of blustery winds, rotting leaves, and a big, blue sky.
18C/3:00PM