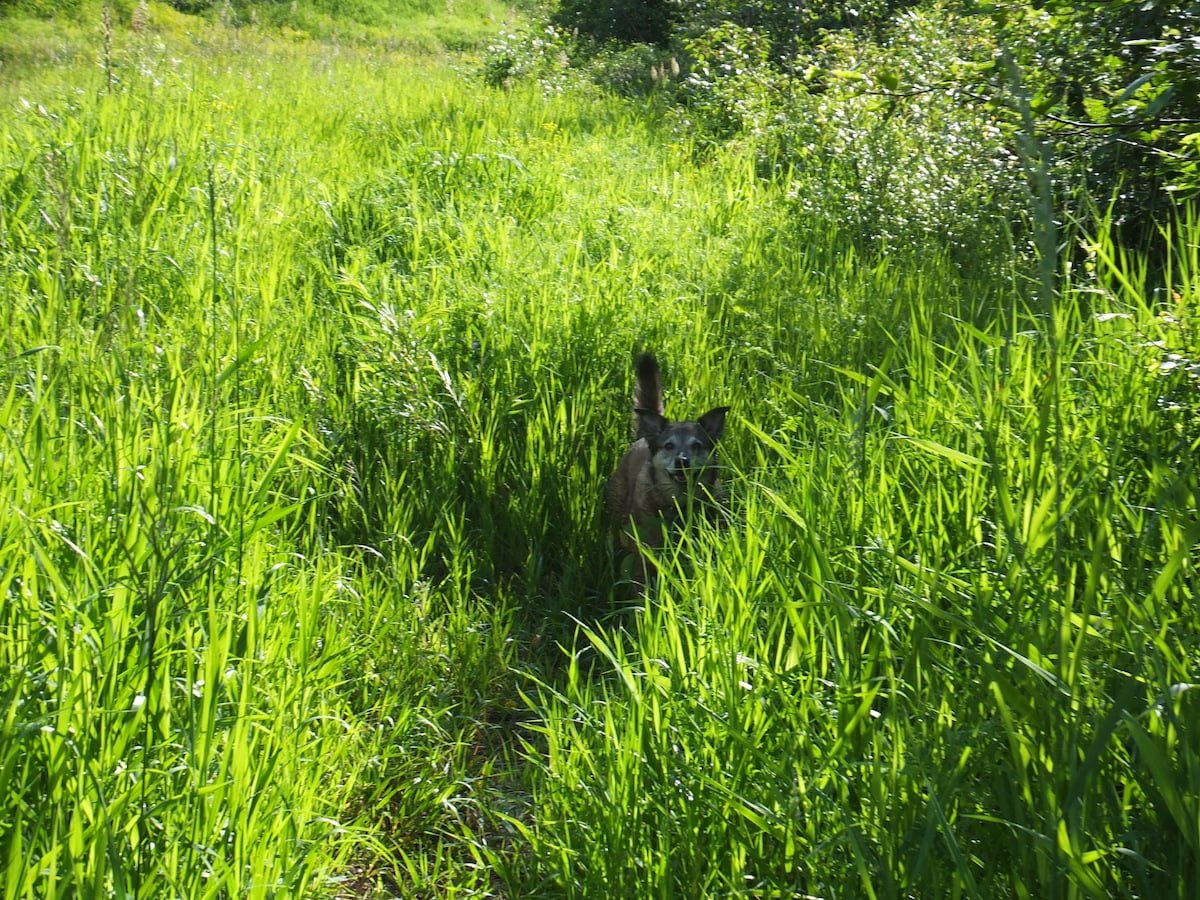 It's gonna be a hot one, so Maggie and I stepped out early, just after eight. Even so, it was warm, but beautiful, with a coolish breeze and a sky full of blue. Amazing what a couple of weeks and a LOT of rain can do for a ravine. Our favourite path to the right of the bridge over Whitemud Creek has exploded with green. Almost needed a machete to cut through the foliage. (My body and face were sufficient to break apart all the morning spider webs.)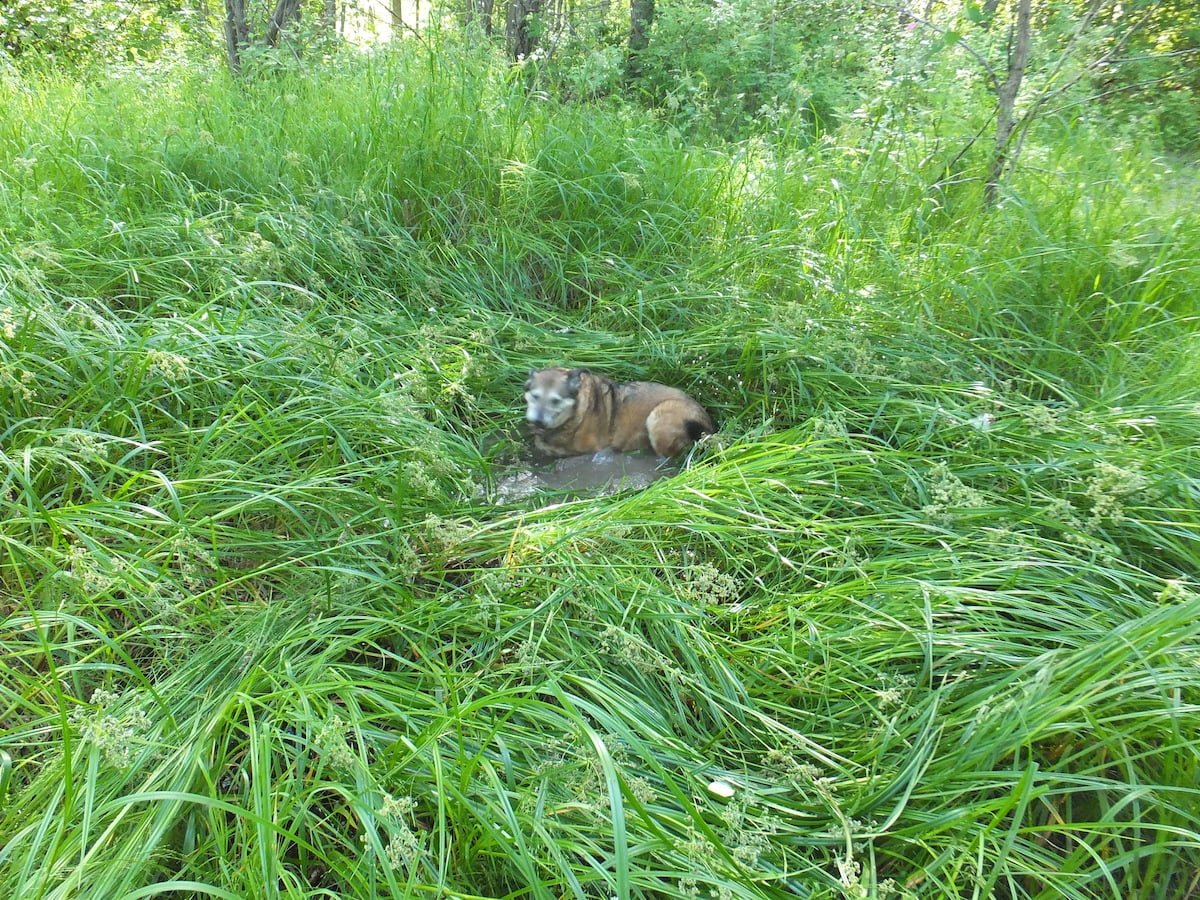 As an almost eleven-year old dog, Maggie is definitely slowing down a bit, but on a trail, especially a monkey trail with only a dirt path, she is like a puppy, leaping over fallen trees and snuffling about in the tall, wet grass. She was so drunk on morning smells and tastes, she almost missed a giant water hole, covered by grass. I spotted it first, and called her back. She threw herself into it, and spun around and around like a mad dog. Awesome. If a dog can express joy, and they can, then this is what I saw. Turns out, the water was cleverly disguising a foot of mud, but Maggie has never been one for personal hygiene. We went farther down the path, meeting up with the creek again, and although Maggie had a dip, it clearly wasn't the same as the mud bath.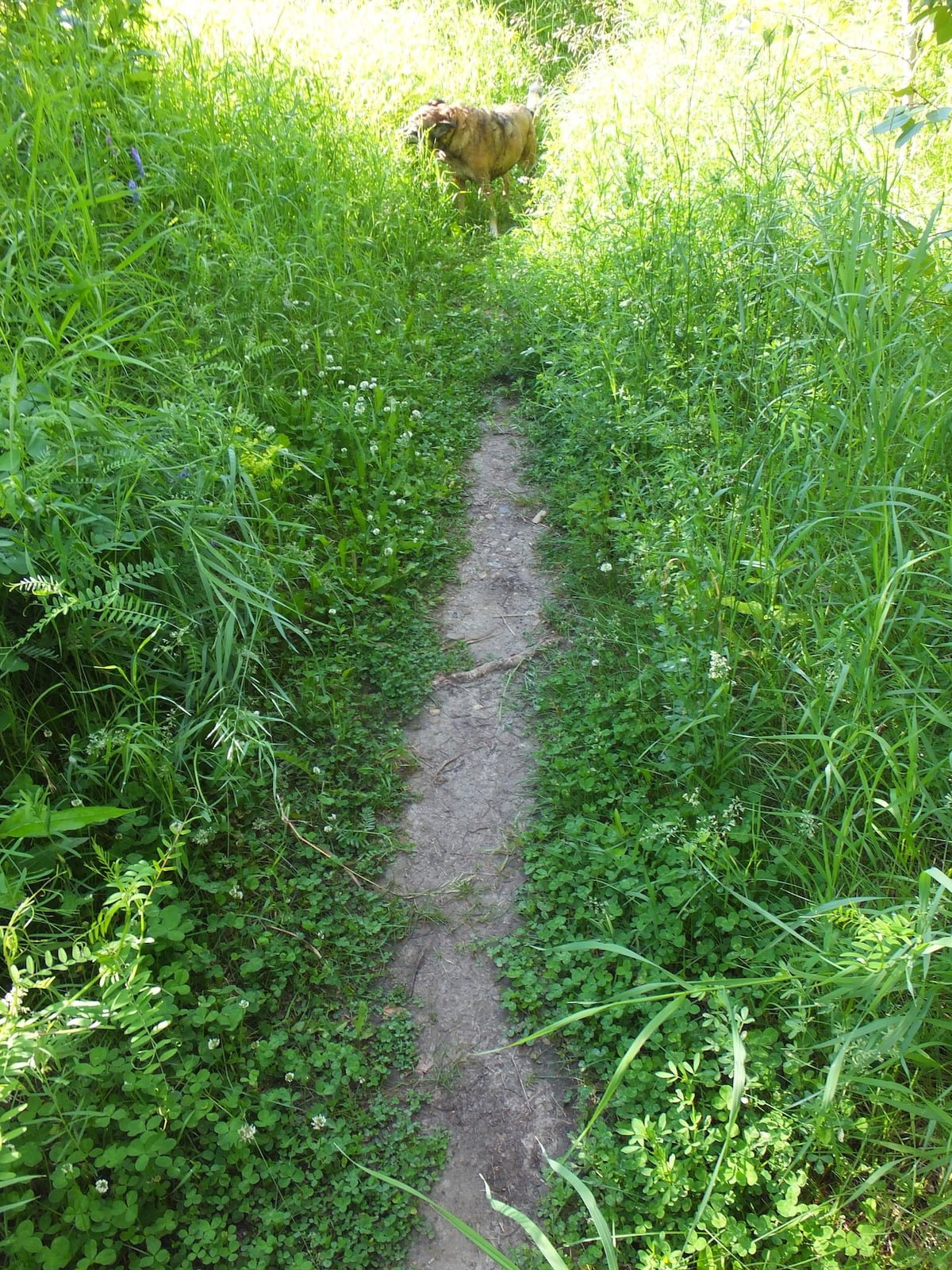 The sun was considerably hotter on the return trip. Happily we managed to avoid the bloodied carcass thingy in the park, which Maggie unhappily discovered on the way to the ravine. Not sure what it was. Maybe a mouse, greatly stretched by some previous snacker. It had a tail, I know that, but the species was indeterminate. The perils of early morning walks.
9:30AM/19C