Tuesday, March 3: Big hike today, in Cave Creek along the Go-John Trail. Three hours and ten minutes, up and down the trails, some minor scrambles, in 25C heat.
STUNNING scenery. Incredibly colourful rockery (from terra cotta to green), studded with almost alpine-like wildflowers. Lots of saguaros and other cacti. Gorgeous blue sky. My first 'big' hike since that fateful and frightening scramble in the Superstitious Mountains in 2017. I liked this one much better.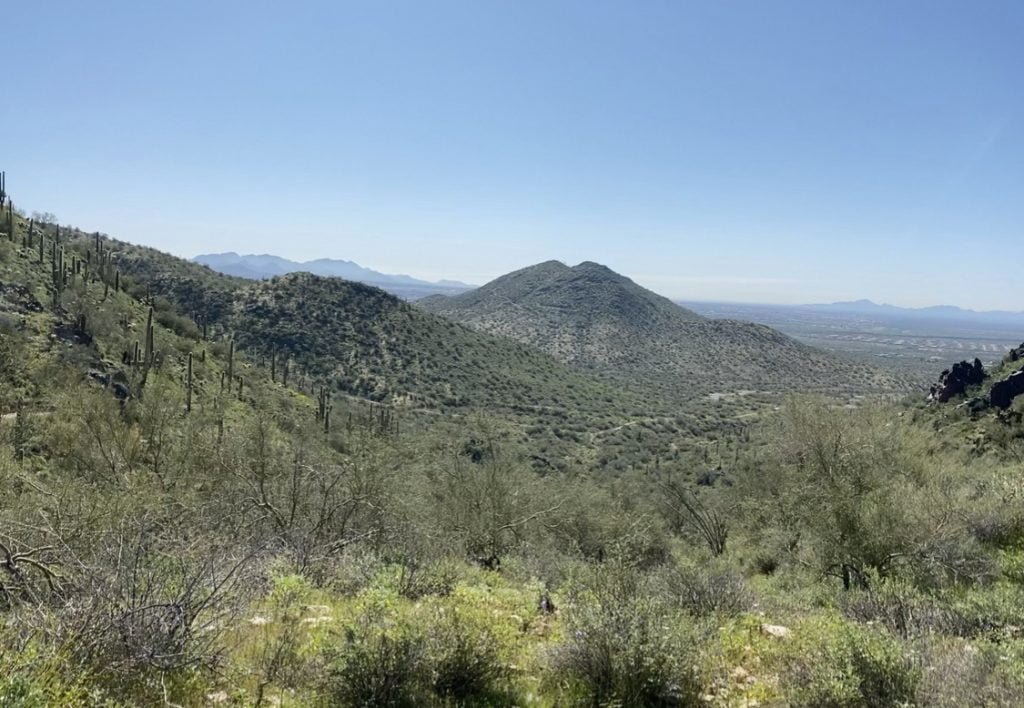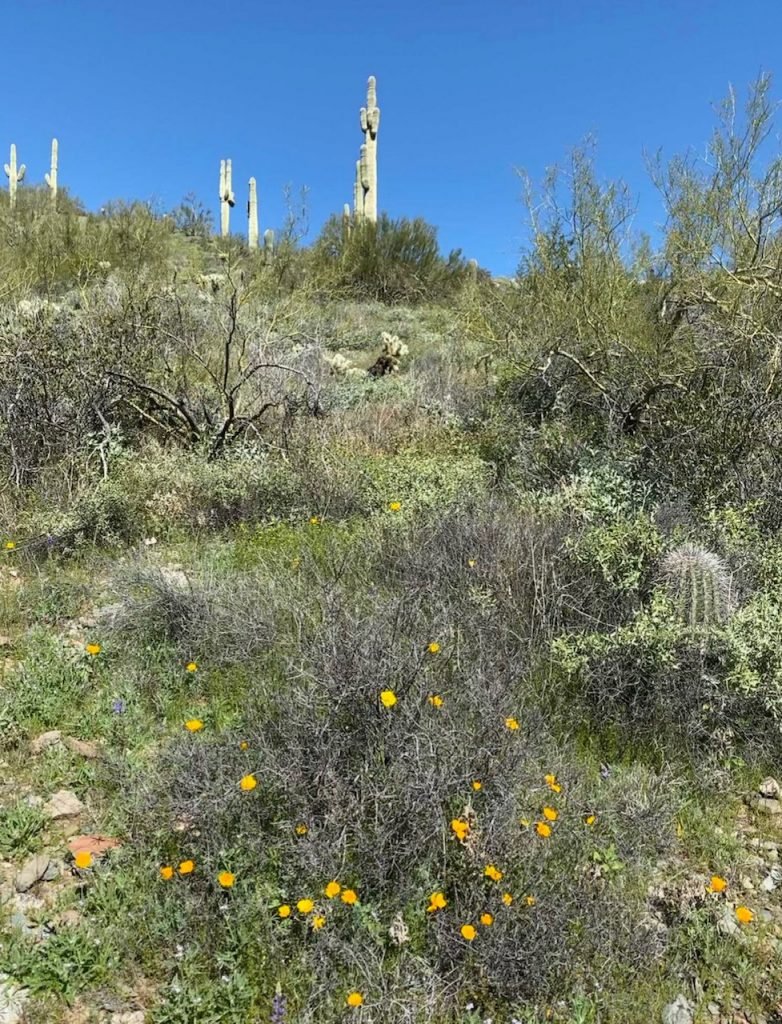 Several stops along the hike for us to rest and for Stella to drink water and cool off in the infrequent shade of mesquite and other desert bush. It felt like an accomplishment once we finished, but we loved it. Well, I think Stella would have liked it to end earlier, but she was a trooper.
Stella, Sharon and I then ate lunch/dinner at the Horny Toad in 'downtown' Cave Creek – next to the town of Carefree, on the Carefree Highway (and yes, I did play Gordon Lightfoot's Carefree Highway on my phone in the car). That was a superbly righteous meal of hamburger, fries and a large, ice-cold pop. It's rare that I actually earn my lunch, or am that hungry and thirsty. It's nice to be physically exhausted for a change.
I think I must have jarred my iphone when I tripped yesterday on the Papago Trail. I couldn't get it to stop taking videos every time I wanted to snap a photo. It's a new phone, I got it just before leaving, so some of its functions are unfamiliar. Anyway, once I got home, I turned it off and on, and that fixed it. As always.