Yes, it's still technically summer, but in Edmonton in the middle of September, especially this September, it's just a word that elicits fond memories of a season that has already passed.
But yes, Wednesday, after a week (or is it longer?) of inclement weather, it was finally nice enough to really enjoy the changing colours of the river valley. And it was beautiful, especially against a blue sky. How I have missed you!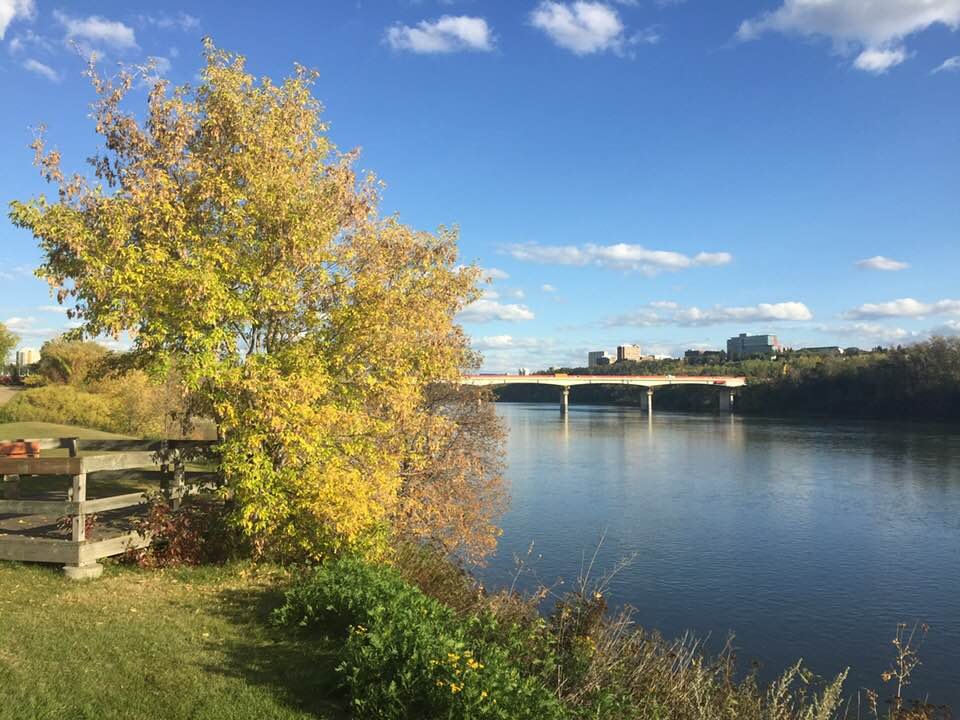 I walked from the university, over and then under Groat Bridge, and then west through MacKinnon Ravine and finally Glenora, followed by Oliver. About an hour of gorgeous vistas and autumnal scents.
And a random wasp nest.
5:00-6:15 pm, 15C