First time to walk under and over the new Walterdale Bridge (Walt Jr.).
It's really something, and the area around it is gorgeous! For all of the inconveniences – of having that trail cut off for years on both sides of the river; for all the trees that I knew, that were cut down, I would say that this new bridge makes up for it. As a driver, it's amazing. As a walker, even more so.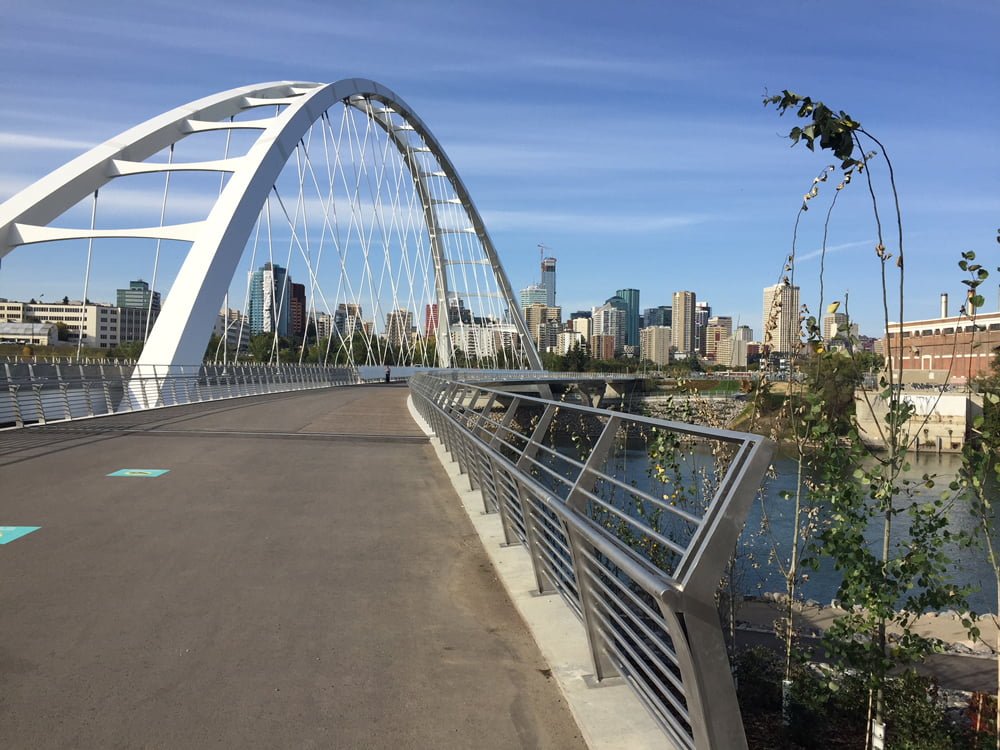 The pathway across the bridge is extremely wide, with a wide open view to the sky and the river valley. It's like a promenade. Below the bridge is a paved pathway leading to the trail that eventually becomes Skunk Hollow, which I will take next week sometime, especially as the new Indigenous Park is scheduled to open at the former Queen Elizabeth Pool area. There is also an unpaved path that is closer to the river and actually leads to the shore. The stairs are nice. The replanted foliage is nice. I give it a 10.
This path from the university to the Walterdale Bridge used to be my main river valley commute. There are trails leading off to other areas, in particular the trail that skirts around Rossdale beside the north side of the river (which is still blocked off), but this was the one that most often got me home.
I missed it.
For the first time in over five years, that trail got me home yesterday, but circuitously. I took a few photos of the bridge and then carried on the far path to Rossdale and then Louise McKinney Park, which is currently cut in half by the Valley Line LRT construction. It was wonderful to walk such familiar paths again. Once I was in McKinney, I took the stairs to downtown and then walked home from there.
We're having a bit of a reprieve from the cool weather that hit us like a bang mid-August. It's been cool and rainy ever since, with a few sunny days thrown in. Yesterday (Thursday) and today, however, it's beautiful and warm (21C and 25C, respectively). A smattering of yellow here and there, and a bit of crunch underfoot, but for the most part, visually it still looks like late summer.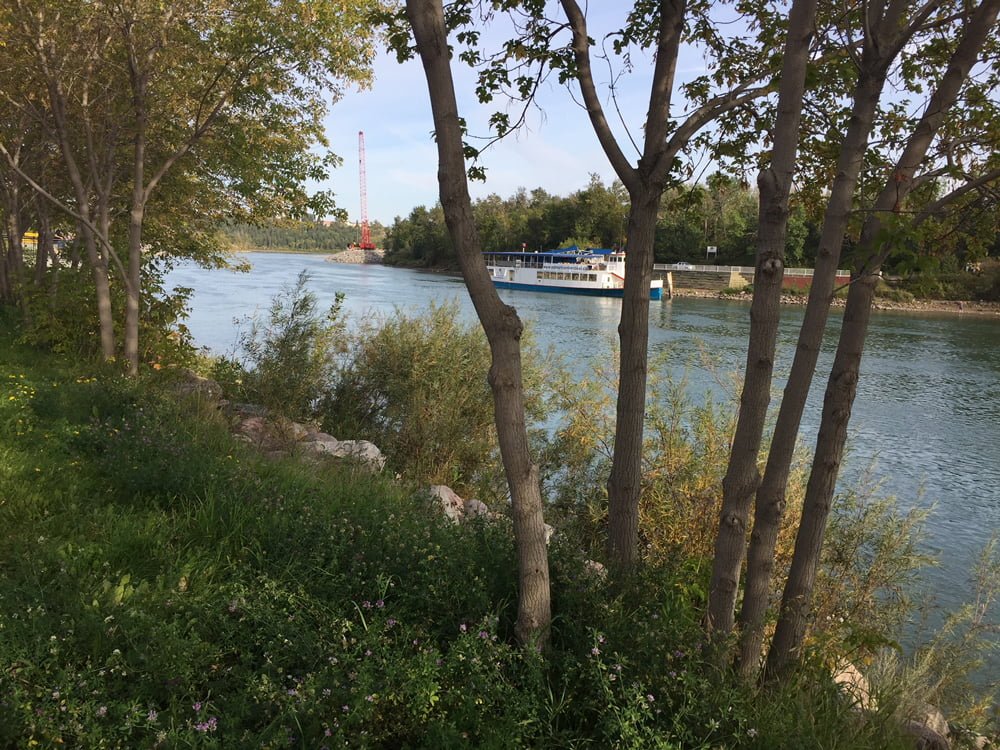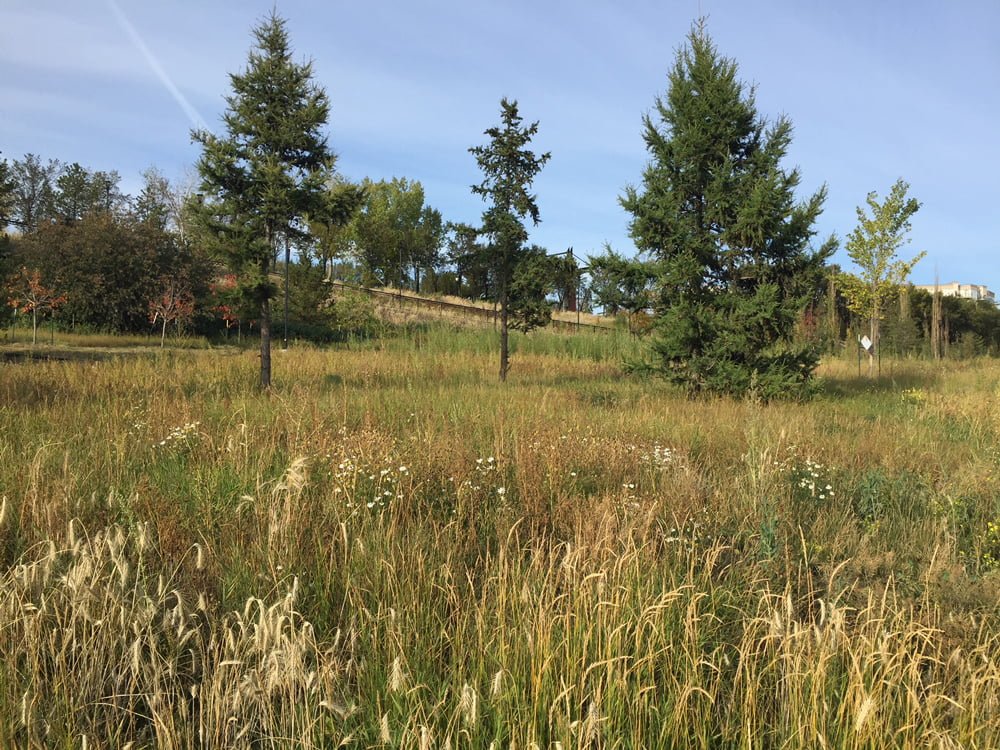 There were no posts in August. It's been a rough couple of weeks, and I had little opportunity or inclination to walk in the woods. My sister Barb spent most of August in ICU, and then passed away on Sunday, September 2. She was plagued by Lupus and latterly, COPD, for decades, and in the last few years her body grew increasingly exhausted (but not her mind!). Her lungs struggled to breath and her kidneys shut down, and while she had been on dialysis for a year that too proved to be a burden on her health (although I'm sure it prolonged it for a little while). In the hospital, she was communicative and even sometimes, quite happy. She had reached the stage of acceptance with her failing health. But the last week, and her last 48 hours, were extremely difficult and sad. She was gone by Saturday morning, but her body continued on until Sunday afternoon.
Walking has helped to shed some of the grief, but as I have learned (unfortunately), it is something that comes and goes on its own capricious schedule. Rest in peace, Barb.